Arup to Perform Feasibility Study for BlueFloat's Offshore Wind Farm in Colombia
Arup will be working on the feasibility study for Vientos Alisios, an offshore wind project in Colombia developed by BlueFloat Energy, for which the company says is the most advanced offshore wind project in Colombia.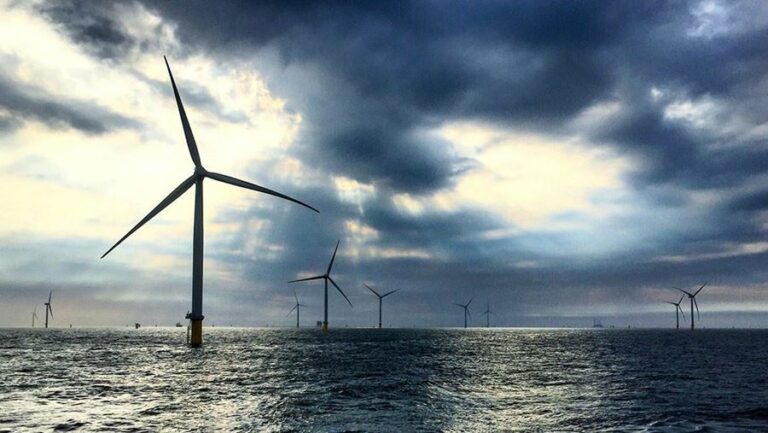 Arup says it has mobilised its industry specialists for the study and that it is supported by the international marine, offshore, and engineering consultancy Global Maritime.
Vientos Alisios was the first Colombian offshore wind project to be granted pre-feasibility status from the Colombian Maritime Authority (DIMAR). The project achieved this in January 2021 and also secured an offer for the 200 MW grid connection from Mining and Energy Planning Unit (UPME), for which the guarantee was presented on the 28 April of this year, the developer said in May.
Located some 32 kilometres off the coast of Barranquilla, the Vientos Alisios offshore wind farm will include 28 bottom-fixed turbines that could generate enough energy to power 100,000 homes per year.
"Although offshore wind is a relatively new industry in the Americas, Colombia is at the forefront of this energy transition, and developments like Vientos Alisios can serve as a case study for future developments in the region", Arup said in a press release.
Earlier this year, the Colombian Government launched an Offshore Wind Roadmap, according to which the country has the potential of installing almost 50 GW of offshore wind capacity with around 27 GW of this said to be best suited for bottom-fixed and 21 GW for floating foundations.
In terms of economic benefits, offshore wind can bring Colombia more than USD 27 billion in investments and create 26,000 jobs by 2050, according to the roadmap.
"While offshore wind is a burgeoning sector in the renewable energy industry, purpose-driven roadmaps and policies are essential in this nascent industry. The roadmap presented by the Colombian government sends a positive signal to the global supply chain community and will further attract interest from investors and suppliers alike. There are still many hurdles to overcome, but Colombia is officially the next frontier for offshore wind", said Mauricio Acevedo, Arup's Colombia Energy Leader.
Follow offshoreWIND.biz on: