Vattenfall Wants to Build World's First Offshore Hydrogen Cluster in Netherlands
Vattenfall has submitted a bid in the Hollandse Kust West offshore wind tender in the Netherlands. According to the details of the company's plan, unveiled on 5 July, the project Vattenfall proposes to build would see Netherlands becoming the home of the world's first offshore green hydrogen cluster.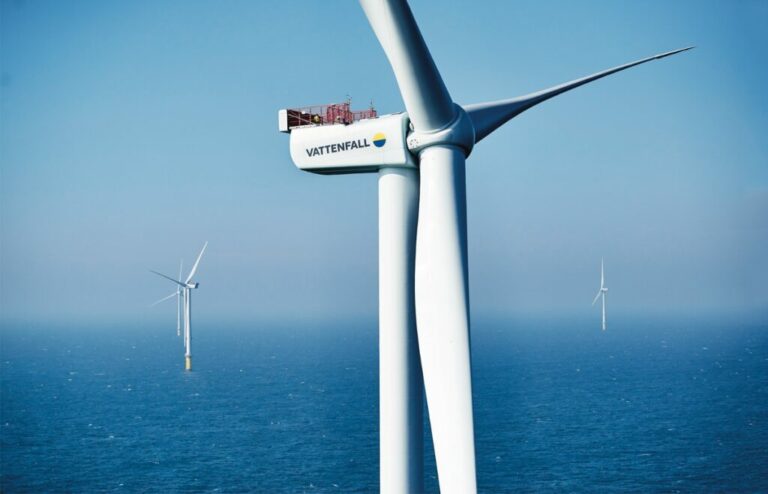 Vattenfall has filed a proposal for both sites offered by the Dutch Government at the Hollandse Kust West (HKW) area: VI and VII.
At HKW VII, the developer wants to integrate a 45 MW hydrogen cluster into an offshore wind farm, with three turbines equipped with electrolysers.
The three turbines would accommodate containers, placed on special platforms and filled with electrolyser modules, transformers and batteries.
The hydrogen produced by the cluster would be transported via a pipeline to the Port of Rotterdam and fed into the hydrogen network there.
The hydrogen will then be transported to users via a network of pipes – in the same way as with natural gas, according to Vattenfall.
The plan in the Netherlands builds upon the work Vattenfall is doing at its Aberdeen offshore wind farm, also known as the European Offshore Wind Deployment Centre (EOWDC), where the company is developing the world's first hydrogen-producing offshore wind turbine, with the electrolyser sited directly onto an existing operational turbine.
In May, the company secured funding for this green hydrogen pilot project from the Scottish Government.
Now, Vattenfall wants to use Hollandse Kust West as a springboard for taking the next step and connecting multiple hydrogen turbines.
"We want to show that the next step is already within reach and that we can produce offshore hydrogen on a large scale", said Daan van Eijkel, Vattenfall's bid manager who prepared the bid for HKW VII. "Thanks to the 'island mode', hydrogen turbines will eventually be self-sufficient, so there will be no need to connect to the electricity grid".
Vattenfall is one of several developers that revealed their bids in the latest Dutch offshore wind tender, for which the winner will be announced this Autumn, and not the only one planning the integration with hydrogen production.
The partnership between Shell and Eneco, as well as the one between Ørsted and TotalEnergies, and RWE have included green hydrogen production in their Hollandse Kust West proposals. However, Vattenfall is the only one announcing the development of an offshore hydrogen cluster comprising single wind turbines equipped with elecrolysers.
Follow offshoreWIND.biz on: