Offshore Wind to Power Sustainable Aviation Fuel Production in Sweden
Vattenfall and St1 have signed a Letter of Intent to develop a fossil-free value chain for production of synthetic electro fuel from offshore wind, with the next step being conducting a feasibility study into bringing the project to life in 2029 and gradually growing towards the target of one million cubic meters.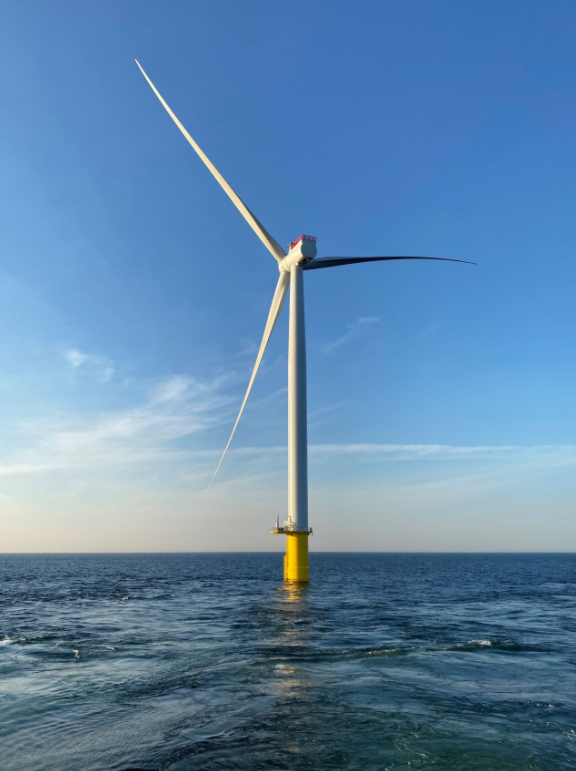 Within the partnership, Vattenfall aims to develop an offshore wind power-based hydrogen supply infrastructure on the west coast of Sweden and St1 plans to produce one million cubic metres of electro fuels, primarily targeted for sustainable aviation fuel, using the green hydrogen.
Such volumes equal, for example, the annual aviation fuel demand of Arlanda airport, Vattenfall said.
"The development and optimisation of value chains based on offshore wind and fossil-free hydrogen is an interesting way forward. Our strong and growing Swedish offshore wind development portfolio of currently more than 20 TWh offers ample opportunities", said Anna Borg, President and CEO of Vattenfall.
In Sweden, Vattenfall is currently developing Swedish Kriegers Flak offshore wind farm.
Earlier this month, Vattenfall announced it was buying the majority share in two offshore wind projects with a combined capacity of 2.8 GW located off the coast of Gothenburg, Sweden, from the wind power company Zephyr.
Only a few days ago, the offshore wind developer and Preem, Sweden's largest fuel company, said they would assess the possibility of accelerating the development of a value chain connecting offshore wind and hydrogen with the refining industry on the Swedish west coast.
The aim of the collaboration with Preem is to enable a swift transition within the refining industry towards fossil-free fuels, starting in 2030 at the latest, Vattenfall said.
Vattenfall says it sees huge potential for decarbonisation on the Swedish West coast for industries like refinery and petrochemicals.
When it comes to St1, which already produces advanced ethanol and biogas from waste, the company is building a new biorefinery at the St1 refinery site in Gothenburg, which will have an annual capacity of 200,000 tonnes of renewable fuels production and is expected to commence its operations in 2023.
The refinery is designed to optimise production of renewable diesel and sustainable aviation fuel.
"Energy companies need to show leadership in bravely promoting and developing scalable game changing solutions. We are very proud of the partnership with Vattenfall, as we share true dedication to deliver together this significant breakthrough in the energy transition", said Henrikki Talvitie, CEO of St1 Nordic Oy.
"Strategic long-term partnerships in various areas are the key elements in the implementation of St1's sustainable fuels investment program and it shows the importance of industry collaboration across several value chains to meet the ambitious Nordic climate targets".
Follow offshoreWIND.biz on: