Iberdrola Secures EUR 1 Billion Loan to Buy Siemens Gamesa and Vestas Wind Turbines
EKF Denmark´s Export Credit Agency (EKF) has approved a EUR 1 billion credit facility to the Spanish energy company Iberdrola for the purchase of wind turbines from Vestas and Siemens Gamesa.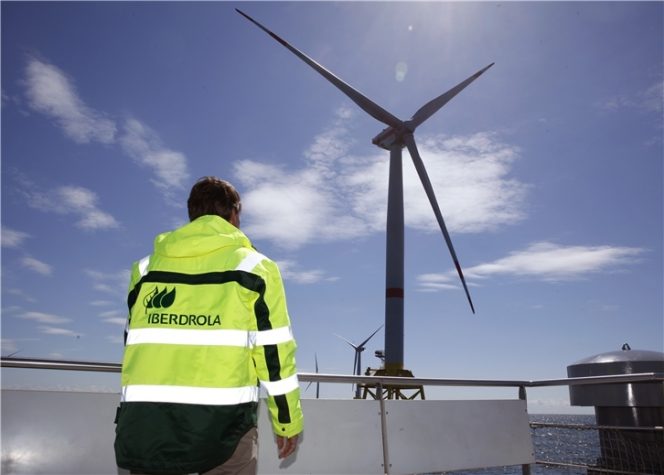 This is the largest credit facility ever granted by EKF and was done in cooperation with Santander Corporate & Investment Banking (Santander CIB).
The loan from EKF is used to finance a total capacity of more than 1 GW, the credit agency said.
"EKF issues an earmarked credit facility to Iberdrola specifically for the purchase of turbines from either Vestas or Siemens Gamesa in Denmark," said Peter Boeskov, CCO of EKF.
"The facility affords Iberdrola the necessary flexibility to ensure a fast and large-scale expansion of its wind energy portfolio. In this transaction, EKF is not just financing a standalone wind project, but rather several large onshore and offshore projects in a number of countries. We are very pleased that by doing so, EKF is helping to promote the sales of Danish turbines for European wind projects. Importantly, these are orders which may not necessarily have landed in Denmark without EKF´s participation in this financing."
Iberdrola has an installed capacity of 58 GW of which 38 GW derives from renewables. The company is a global player with activities in several European countries and in the US, Brazil, and Mexico and is the world's second-largest producer of wind energy, only surpassed by the Danish company Ørsted.
Jesus Martinez, Global Director of Financing and Treasury of Iberdrola Group, said: "With this EUR 1 billion loan, granted by Santander CIB and EKF, we are maintaining our commitment to a sustainable model that will enable us to continue leading the energy transition towards a low-carbon economy. This transaction is a milestone for all institutions involved, as it marks the path towards alliances between companies for a more sustainable world."
Both Siemens Gamesa and Vestas see EKF's credit facility to Iberdrola as a decisive factor for the rapid global green transition:
"As the need to accelerate the green energy transition globally has never been more urgent, it is crucial that wind project developers have access to flexible financial solutions to enable a fast deployment of renewable energy across the world," Javier Rodriguez Diez, CSO at Vestas, said.
"To this end, it is important for Vestas that EKF continues to show a solid commitment to financing our client's wind pipeline. The portfolio financing facility to Iberdrola is an excellent example of this and it is a great supplement to the more traditional financing solutions for single wind projects."
According to Beatriz Puente, Siemens Gamesa's CFO, the turbine maker's strong partnerships with EKF, Iberdrola and Santander are seen as majors driver to unlock the full potential of wind energy around the globe.
"Our Siemens Gamesa looks forward to collaborating closely with them all in the years ahead. Together they enable us to push the boundary of excellence for innovative financing solutions which help us to tackle the world's biggest green energy challenges," Puente said.
Iberdrola's offshore wind portfolio includes projects in the German Baltic Sea (Wikinger and Baltic Eagle), in the North Sea (East Anglia ONE and East Anglia Hub), the Irish Sea (West of Duddon Sands), the coast of Massachusetts (Vineyard Wind), and France (Saint Brieuc).
More recently, Iberdrola has taken access to early-stage capacity of 9 GW in Sweden, more than 3 GW in Japan, up to 7.3 GW in Poland, and up to 3.5 GW in the Phillippines.
In Denmark, Iberdrola is working with Total on an auction process for the Thor offshore wind farm, which could have a capacity of up to 1 GW.
The company's pipeline of offshore wind projects worldwide currently stands at around 35 GW.
Follow offshoreWIND.biz on: