India to Open 4 GW Offshore Wind Tender This Year
India's Ministry of New and Renewable Energy (MNRE) will open the first offshore wind tender in the next three to four months to lease blocks off the state of Tamil Nadu, which can accommodate around 4 GW of offshore wind capacity.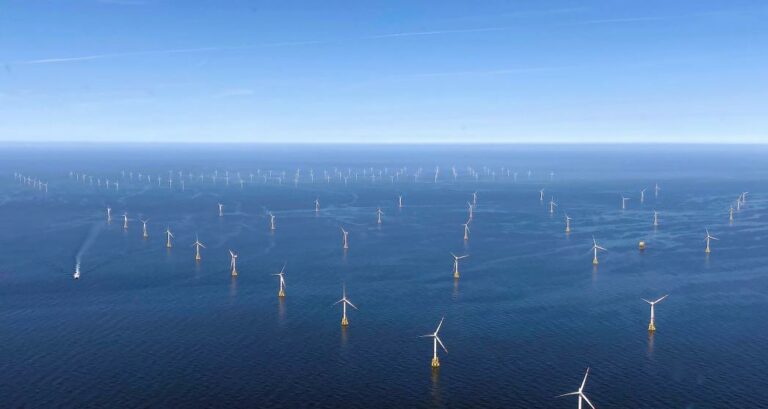 This will be the first of eight rounds planned to be held over the next eight years as the country plans to auction areas offshore the states of Tamil Nadu and Gujarat each year until 2030.
Until 2025, India will be leasing out offshore wind energy blocks equivalent to 4 GW capacity and will raise this to 5 GW in the following five rounds.
Since the country made the news with offshore wind plans more than a few times over the past several years – but has been slow in reaching the development stage – it is worth noting that the latest announcement from the government comes after a meeting on transmission planning for offshore wind energy projects, one of the key stumbling blocks on the country's path to its first offshore wind farms.
On 9 June, Shri R.K Singh, India's Minister for Power and New and Renewable Energy, together with Secretaries Shri Alok Kumar and Shri Indu Shekhar Chaturvedi, met with the Central Transmission Utility (CTU) to discuss transmission and evacuation infrastructure required for a total of 10 GW of wind projects off the coasts of Gujarat and Tamil Nadu.
According to a press release from MNRE, evacuation and transmission of power from offshore pooling substation (PSS) to onshore transmission will be provided free of cost for all offshore wind capacities that will be bid out until 2030.
The bidding for the first 12 GW to be awarded over the next three years will be conducted on a single-stage two-envelope model according to which the government will first pre-qualify developers based on their technical and commercial capabilities.
The bidders who qualify will then proceed to the second stage, which will be based on quoted lease fee per square kilometre of seabed area, with the bidder offering the highest lease fee winning the lease rights.
According to the World Bank, India has 112 GW of bottom-fixed and 83 GW of floating offshore wind potential, with best opportunities located in Tamil Nadu and Gujarat.
While the country had set an offshore wind target of 5 GW by 2022 and 30 GW by 2030, progress to first steel in the water has been slow.
The Ministry of New and Renewable Energy issued draft offshore wind energy lease rules for the development of projects within the country's Exclusive Economic Zone (EEZ) at the beginning of 2019.
Later that year, the country's National Institute of Wind Energy (NIWE) launched a tender seeking the turnkey supply of four offshore LiDARs for two sites.
Since then, interest in building wind farms offshore India has been increasing.
In May 2020, India's NTPC Ltd. and Oil and Natural Gas Corporation Limited (ONGC) signed an MoU to set up a joint venture company to explore building offshore wind and other renewable energy projects both in India and overseas. The companies did not reveal any information on offshore wind projects specifically.
Earlier this year, RWE Renewables and India's integrated power company Tata Power entered into a partnership to explore the potential for a joint development of offshore wind projects in the country.
According to RWE's press release from 21 February, the new partners will perform technical and commercial site assessments to facilitate the establishment of an offshore wind market in India and are looking into an evaluation of the domestic offshore wind supply chain and supporting infrastructure, such as ports and grid connections, to identify the local strengths as well as necessary development potential.
Follow offshoreWIND.biz on: