One of the finalists in the latest offshore wind innovation challenge organised by Mammoet has introduced a novel solution for wind turbine maintenance: a solar electric air crane that can vertically lift payloads of up to 250 tonnes.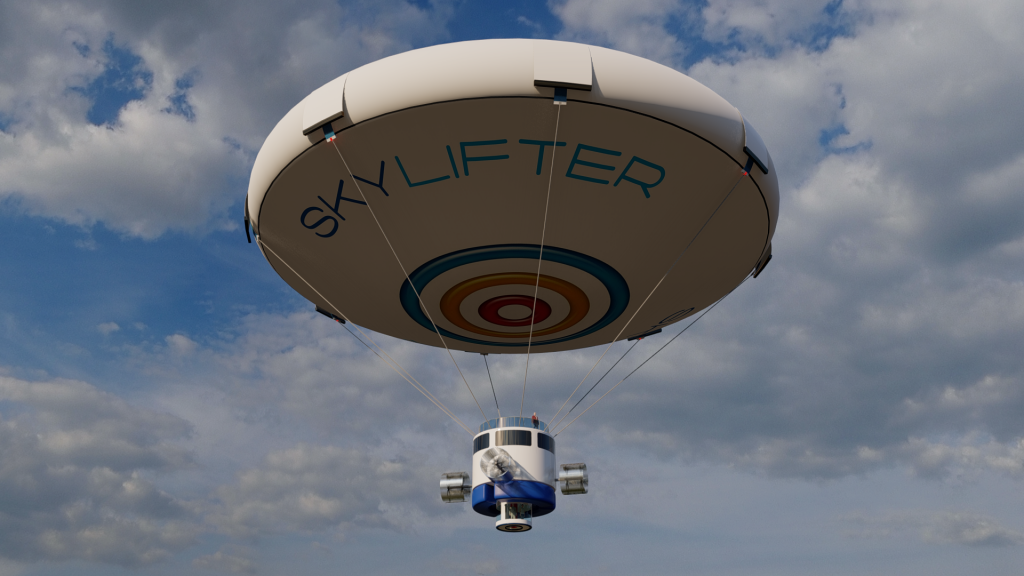 SkyLifter, one of the two finalists in the challenge – the other being Seaqualize that came out as the winner – presented its technology before a team of judges from Offshore Wind Innovators, Mammoet, Conbit, Shell, and Siemens Gamesa.
The air crane can lift payloads beyond the technical limits of the largest helicopters and removes height barriers currently in place for turbine maintenance due to the maximum reach of available crane vessels, according to Mammoet.
Capable of lifting up to 250 tonnes, SkyLifter can perform maintenance of nacelle components and blades over a range of 2,000 kilometres. Its payload hook position is controlled using a combination of the winches and thrusting propulsion.
The air crane, which comprises a lenticular aerostat and an underslung pod, is a lighter-than-air vessel that can remain in a geo-stationary position with minimal energy expenditure.
According to SkyLifter's website, the air crane has been designed with zero carbon emissions and practical operations in mind. "From manufacture, through to end-of-life, the SkyLifter's environmental impact has been carefully thought through. Every aspect is clever and in harmony with our environment", SkyLifter states.
Follow offshoreWIND.biz on: