Canadian Investor Taking Stake in Corio's Offshore Wind Projects
Corio Generation, a Green Investment Group (GIG) portfolio company, has entered into a joint venture with Ontario Teachers' Pension Plan Board to fund the development of up to 9 GW in offshore wind projects currently under development by Corio.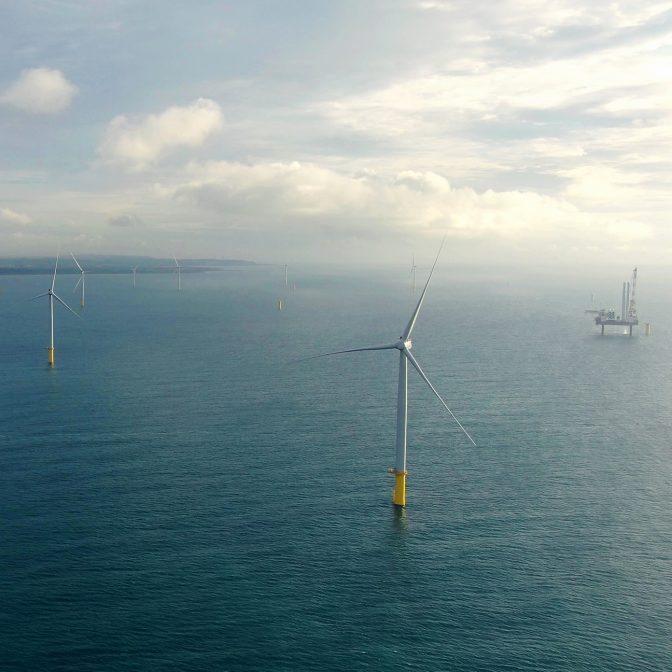 The partnership represents an investment of up to USD 1 billion (around EUR 958 million) in development capital from Ontario Teachers' and will see the Canadian investor taking up to 50 per cent of Corio's stake in 14 bottom-fixed and floating projects in South Korea, Taiwan, Japan, Ireland, and the UK.
The new partners said they would also explore opportunities to expand the partnership through the creation or acquisition of new projects.
"This partnership with Ontario Teachers' represents a highly significant milestone on our journey and demonstrates Corio's capability to bring together a large-scale global portfolio, a team of industrial experts and world-class investment partners", said Jonathan Cole, CEO of Corio Generation.
The joint venture agreement is in line with the approach Macquarie's Green Investment Group announced its new specialist offshore wind business would employ, which involves establishing long-term partnerships to develop and manage projects and accessing long-term capital sourced both within Macquarie and from third parties.
The transaction between Corio and Ontario Teachers' is expected to reach completion in the third quarter of this year, subject to meeting customary closing conditions and regulatory approvals.
"Offshore wind is poised for significant growth in the years ahead as countries work towards ambitious decarbonization goals. This has been a strategic focus sector for Ontario Teachers' for several years and is a natural fit in our portfolio as we work towards our net-zero targets", said Chris Ireland, Managing Director, Greenfield Investments and Renewables, Infrastructure and Natural Resources at Ontario Teachers'.
The investor is already involved in projects in the offshore wind sector as part of the Anbaric Development Partners consortium, which last year submitted a portfolio of 19 offshore wind power transmission projects in New Jersey in the solicitation the regional electricity grid operator PJM Interconnection is conducting on behalf of the New Jersey Board of Public Utilities (NJBPU).
Follow offshoreWIND.biz on: