Anbaric Details Massive New Jersey Offshore Wind Power Transmission Bid
Anbaric Development Partners has submitted a portfolio of 19 offshore wind power transmission projects in New Jersey, called the Boardwalk Power Link projects, to PJM Interconnection in the solicitation the regional electricity grid operator is conducting on behalf of the New Jersey Board of Public Utilities (NJBPU).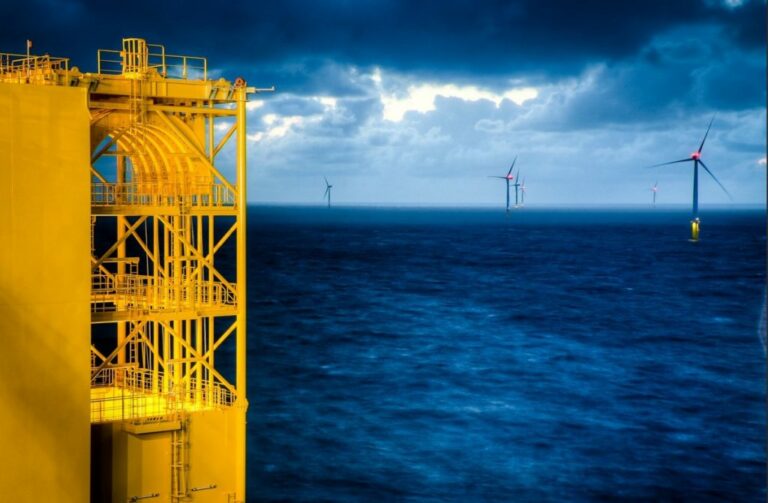 PJM Interconnection launched the solicitation in April, looking for qualified developers to submit potential transmission solutions that would help deliver offshore wind energy to the existing power grid in New Jersey.
The solicitation is part of NJBPU's transmission planning related to the State's goal of 7.5 GW of installed offshore wind capacity by 2035, announced by Governor Phil Murphy in 2019. As part of the same target, NJBPU opened the second solicitation for offshore wind project development in September 2020 and awarded a combined 2,658 MW of offshore wind capacity to two projects this summer.
Anbaric announced it would take part in the transmission solicitation at the beginning of this year and teamed up with DNV GL to prepare its bid.
The company has also carried out studies and surveys related to the proposals in the solicitation.
In May, Anbaric completed the second set of oceanographic survey activities for its Boardwalk Power Link (BPL) project which will connect offshore wind energy to New Jersey's onshore grid. The two sets of surveys looked specifically at geological seabed conditions for the planned subsea cable route and collector platforms located off the New Jersey coastline.
Boardwalk Power Link Projects
The portfolio of projects that Anbaric is proposing utilise 400 kV high voltage direct current (HVDC) transmission with offshore platform locations that would allow for ready use by the bidders in future New Jersey offshore wind procurements.
They also provide a transmission-first approach that gets transmission – often the bottleneck element of new project development – moving ahead of generation to ensure that renewable energy additions are not delayed, Anbaric said.
Among its bids, Anbaric has included the Boardwalk Powerlink Project, which delivers up to 2,800 MW of offshore wind to the Deans substation in South Brunswick, New Jersey. The company said it had been developing this project for almost eight years and that it was largely designed and permitted, providing a shovel-ready project option.
"With these proposals, Anbaric is ready to deliver highly feasible, efficient, scalable industry-leading solutions to the transmission needs of New Jersey", the company said.
Anbaric said its solutions solved both on-shore and in-water transmission challenges in a way that minimises environmental impact, maximises the capacity of three existing onshore substations, and ultimately provides the state with a system that meets today's transmission needs, but can expand to accommodate future offshore wind resources, with a resilient and redundant networked system.
The proposed transmission systems would also accelerate the growth of the industry and create significant clean energy jobs, according to the company.
"Anbaric's bids also respond to the goals set out by the NJBPU related to ratepayer impact by providing an aggressive return on equity (ROE), which declines with cost or schedule overruns, capped equity, and include firm cost caps to provide additional ratepayer protections", the developer stated in a press release.
The company partnered in its submission with Ferreira Construction, a New Jersey utility and civil contractor, and Anbaric's investor, the Ontario Teachers' Pension Plan (Ontario Teachers').