Lhyfe Taps Strohm for Green Hydrogen Transport Solution
The Netherlands-based thermoplastic composite pipe (TCP) manufacturer Strohm and French renewable hydrogen supplier Lhyfe have signed a memorandum of understanding (MoU) to cooperate on developing solutions for onshore and offshore hydrogen transport, with initial plans to launch the first floating wind turbine to be integrated with a hydrogen production system.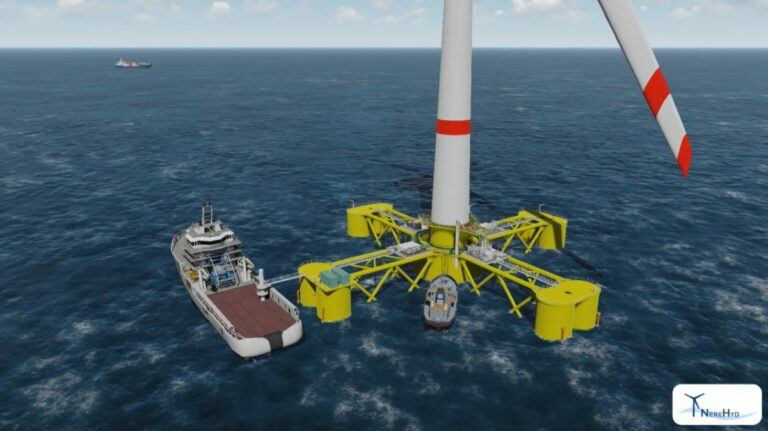 Lhyfe unveiled the floating wind-to-hydrogen solution last year, when the company signed an MoU with the engineering company DORIS to finalise the development of their proprietary solution called Nerehyd and announced a plan to produce the first prototype in 2025.
Nerehyd, which combines Lhyfe's renewable hydrogen production expertise with DORIS's floating wind turbine solution Nerewind, incorporates a hydrogen production facility into the floater of a wind turbine and could be deployed for on-grid or off-grid applications, from single 10 MW wind turbines to large-scale wind farms with several hundred megawatts of capacity.
Strohm's corrosion-resistant TCP pipes are manufactured in long spoolable lengths and flexible in nature, and can be pulled directly into the wind turbine generator, according to Lhyfe.
"Lhyfe is looking at securing the entire value chain, from the production of the renewable hydrogen offshore to the supply at end-customers' sites. This includes controlling the transport of the hydrogen from the offshore production asset to shore", said Marc Rousselet, director of offshore deployment at Lhyfe.
"We anticipate an increase in both size and scale of renewable projects in the next decade, and this collaboration will perfectly position our companies to support this", said Strohm CEO Martin van Onna.
"Lhyfe's extensive renewable hydrogen expertise coupled with Strohm's superior pipeline solutions will enable the rapid acceleration of safe offshore wind-to-hydrogen projects by providing more reliable and cost-effective solutions". 
Follow offshoreWIND.biz on: