BOEM to Talk Gulf of Maine Offshore Wind Next Month
The US Bureau of Ocean Energy Management (BOEM) plans to hold the next Gulf of Maine Intergovernmental Renewable Energy Task Force meeting on 19 May as part of the agency's work on refining the process for identifying a Wind Energy Area in the Gulf of Maine that is suitable for leasing.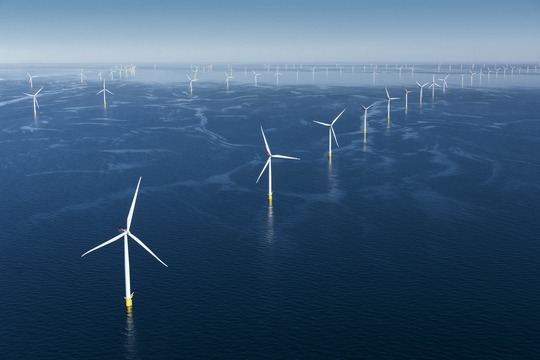 The meeting will focus on the commercial planning process for wind energy leasing in federal waters of the Gulf of Maine and framework approach for the first step in the commercial planning process, a Request for Interest (RFI), among other things.
BOEM will also discuss stakeholder engagement approach for the commercial planning process and State and federal perspectives on offshore wind in the Gulf of Maine, as well as State of Maine's research lease application.
The Gulf of Maine Intergovernmental Renewable Energy Task Force was established in 2019, after Governor Christopher Sununu of the State of New Hampshire requested the establishment of an intergovernmental offshore wind renewable energy Task Force for the state.
The Task Force is composed of federal officials and elected Tribal, state, and local officials from Maine, New Hampshire, and Massachusetts.
Gulf of Maine is one of seven areas of the US coasts for which the Department of the Interior plans to hold an offshore wind lease sale until 2025.
According to information from BOEM, the agency aims to designate a Wind Energy Area in the Gulf of Maine by mid-2023 and hold a lease sale by the end of the third quarter of 2024.
Aside from the already held New York Bight auction and the one planned for the Gulf of Maine, BOEM plans to hold lease sales for Wind Energy Areas in the Central Atlantic, Gulf of Mexico, as well as offshore the Carolinas, California, and Oregon to meet the Biden-Harris administration's goal of installing 30 GW of offshore wind energy by 2030.
Follow offshoreWIND.biz on: