Maine Files for Federal Lease to Build First US Floating Wind Research Project
The government of Maine has submitted an application to lease a site in federal waters for a floating offshore wind research project.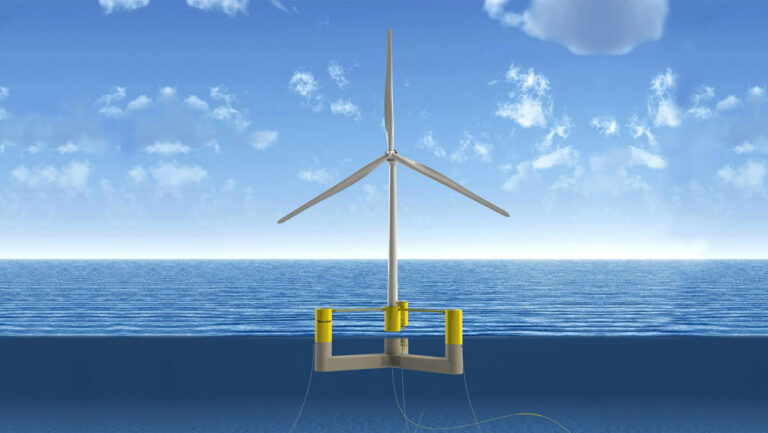 The Governor's Energy Office (GEO) filed the application with the US Bureau of Ocean Energy Management (BOEM) on 1 October, with plans to lease an area of 15.2 square miles (approx. 39 square kilometres) in the Gulf of Maine, some 30 miles (approx. 48 kilometres) off the US east coast.
The government aims to deploy a small-scale research array of up to twelve wind turbines on floating foundations designed at the University of Maine.
"This project will advance UMaine's patented technology and will foster leading research into how floating offshore wind interacts with Maine's marine environment, fishing industry, shipping and navigation routes, and more", Governor's Office stated in a press release.
According to earlier information about the project, the research array could have a capacity of up to 144 MW. Under a recently enacted bill LD 336, the state authorised the Maine Public Utilities Commission to negotiate a contract with a transmission and distribution utility to purchase up to 144 MW of energy from the proposed floating offshore wind research array.
GEO announced this summer that it had identified a preferred site for the proposed project within a narrowed area of interest and opened a comment period to inform the final siting decision which is included in the federal lease application.
The chosen site is smaller than initial projections and was selected following an extensive public outreach process led by GEO, which included an analysis by the Maine Department of Marine Resources that helped identify areas that minimised known potential impacts on the fishing industry, the Maine government states.