Orion Arrives at DEME Offshore's Base
DEME's new offshore installation vessel Orion, which suffered heavy damage after a crane accident shortly before it was planned to be put into service, has arrived at DEME Offshore base near Vlissingen in the Netherlands after sailing out of Bremerhaven, Germany.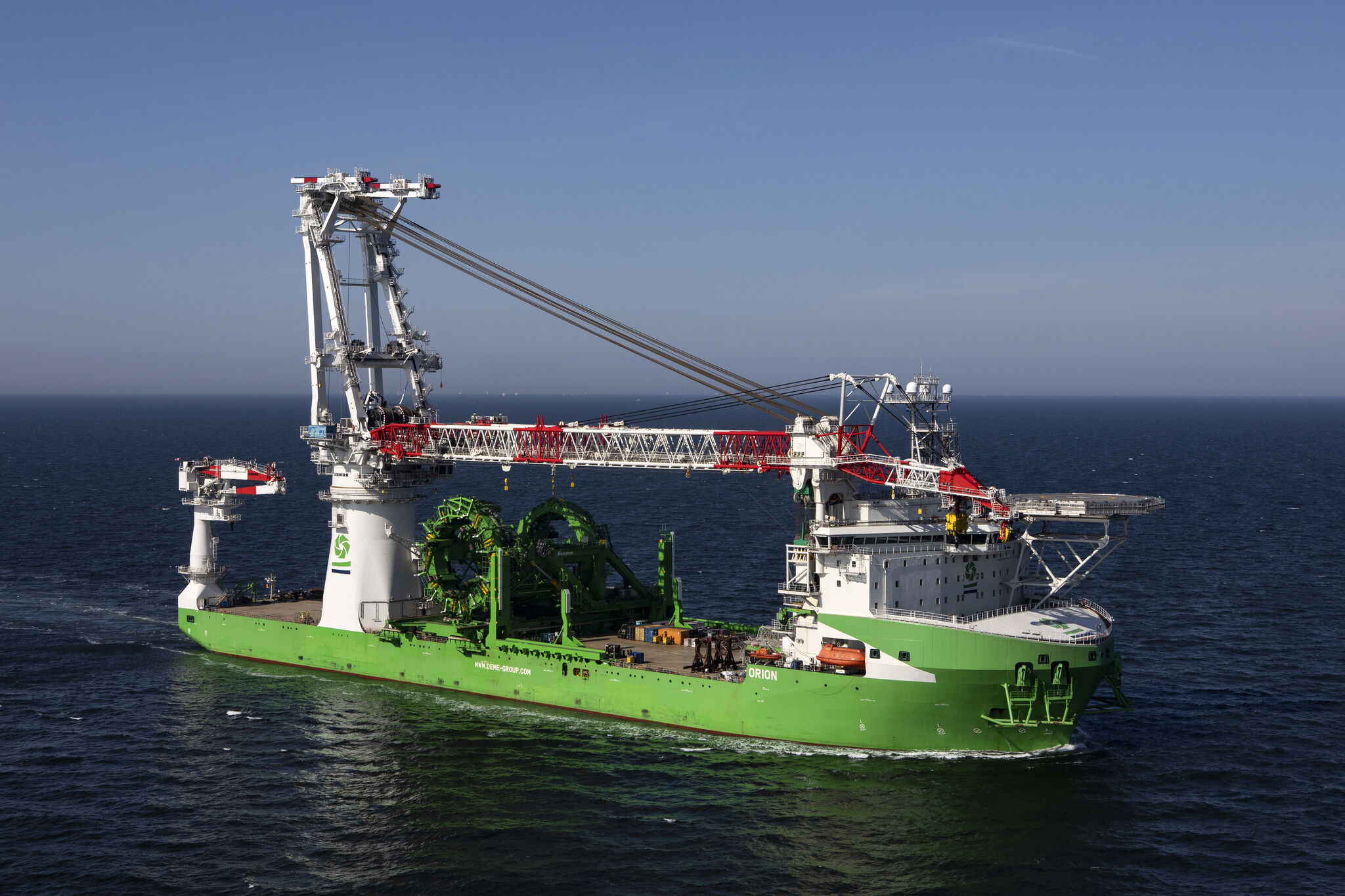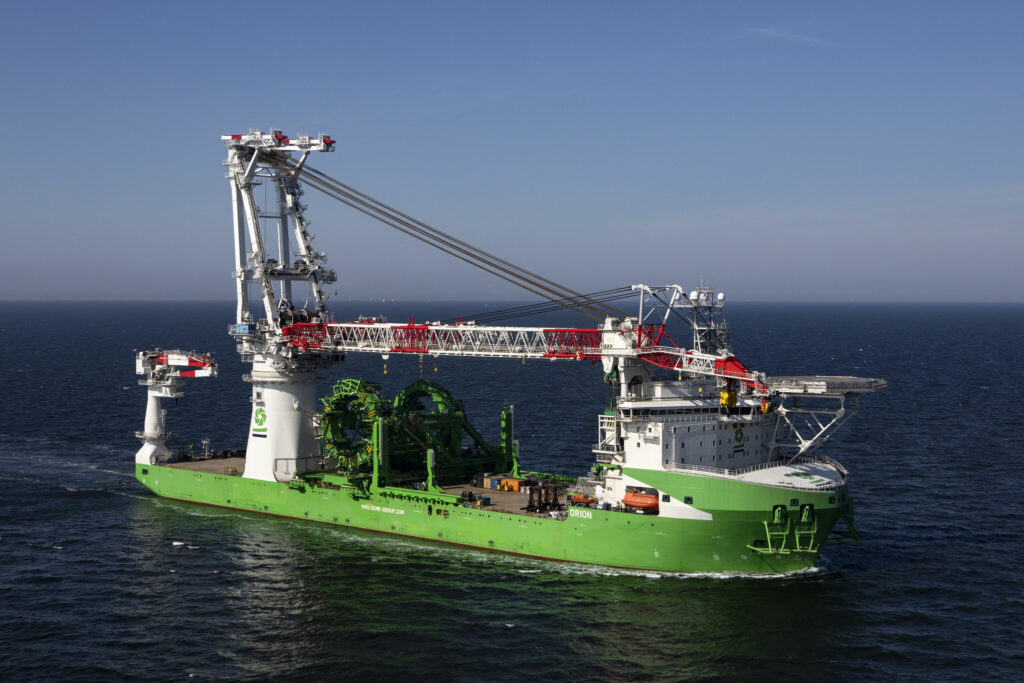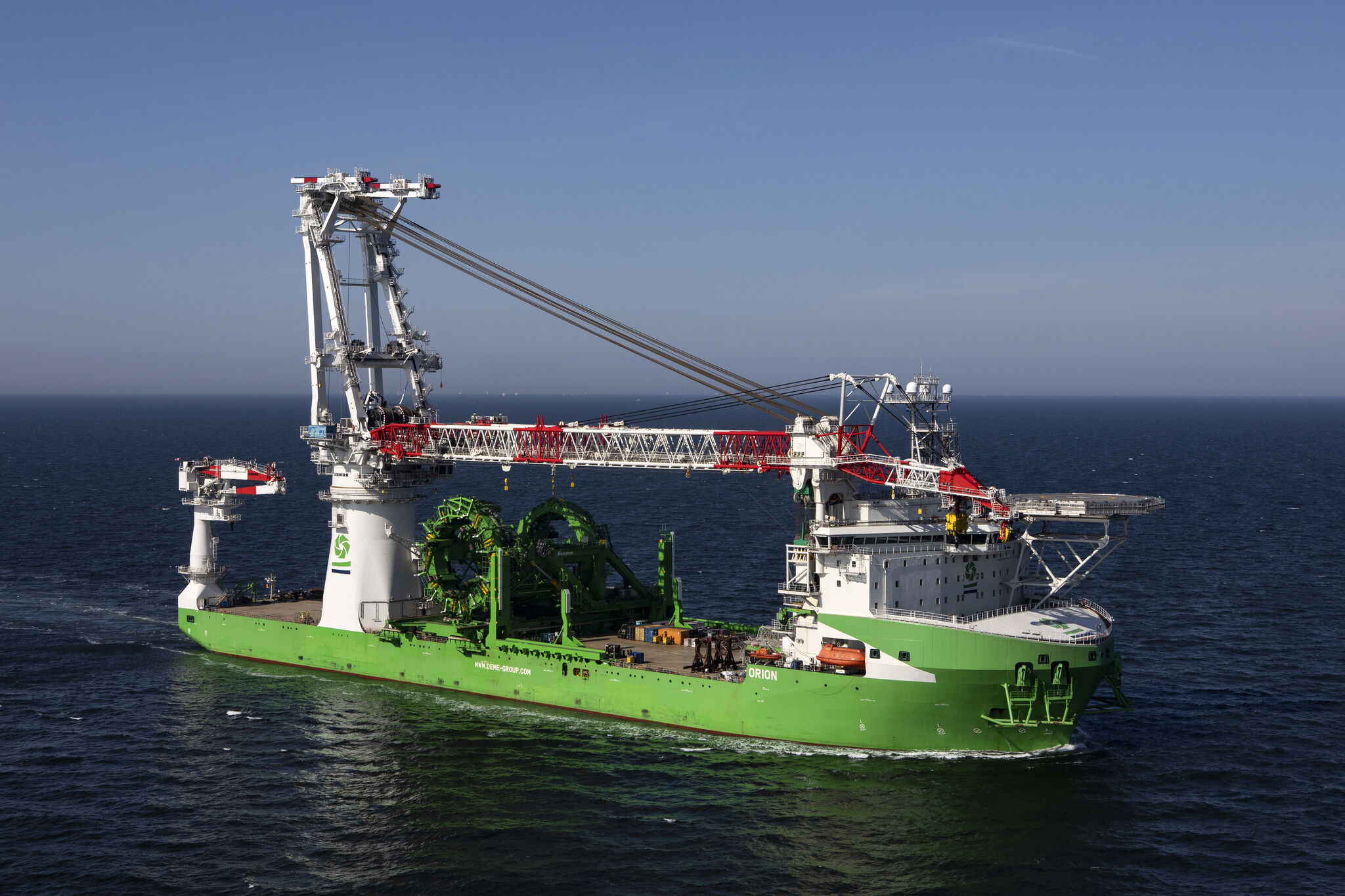 The vessel is now being prepared for its first project and for the official naming ceremony which will take place soon, DEME wrote on social media.
Equipped with a 5,000-tonne crane and a Motion Compensated Pile Gripper, Orion is designed to handle the next generation of wind farm components, the vessel owner pointed out.
At the beginning of last year, Parkwind awarded DEME Offshore with an EPCI contract for the foundations at the Arcadis Ost 1 offshore wind farm in the German Baltic Sea, with DEME saying the company would deploy Orion for the task.
The vessel is entering into service almost two years after the planned date after suffering a crane accident and subsequently undergoing repair.
Back in May 2020, only weeks away from its scheduled delivery to DEME, the vessel's crane collapsed during an overload test in Rostock, Germany, leaving twelve people injured and causing significant damage both to the crane and the deck.
Since the installation vessel was scheduled to mobilise for work on the now operational Moray East offshore wind farm shortly after its delivery, DEME immediately initiated a search for a replacement with Seajacks Scylla taking Orion's place soon after.
The recovery and repair of the Liebherr HLC 295000 crane started at Liebherr's facilities in Rostock in September 2020, when the crane supplier said the repair project would be completed in the course of 2021.
The 216.5-metre DP3 offshore installation vessel was built by the COSCO Qidong shipyard in China, where it was launched in November 2018 and later sailed out to move to Rostock where it was outfitted with the 5,000-tonne crane.
In the Port of Rostock, Orion underwent its first liquid natural gas (LNG) bunkering in January 2020, when the world's largest LNG bunker vessel Kairos supplied the offshore wind vessel with LNG, which also marked the first ship-to-ship LNG bunkering operation to take place at the Port of Rostock and the second such operation to be performed in Germany.
Orion, which has dual-fuel engines and can run on LNG, will have a Green Passport and Clean Design notation.
Follow offshoreWIND.biz on: