Fécamp Gravity-Based Foundations Rise, Saipem 7000 to Handle Them
The first of the 71 gravity-based foundations for the Fécamp offshore wind farm has been completed at the Grand Port Maritime of Le Havre, France.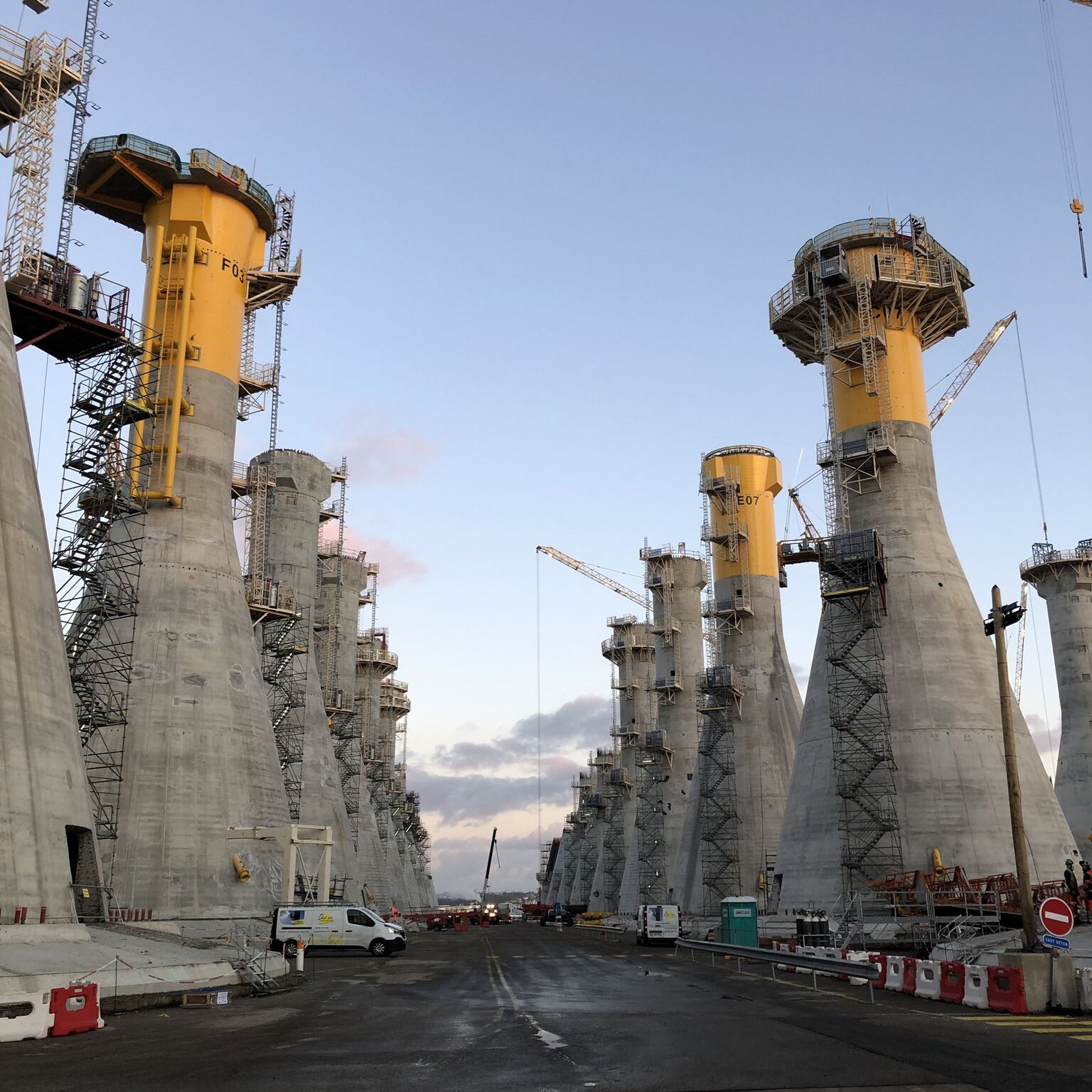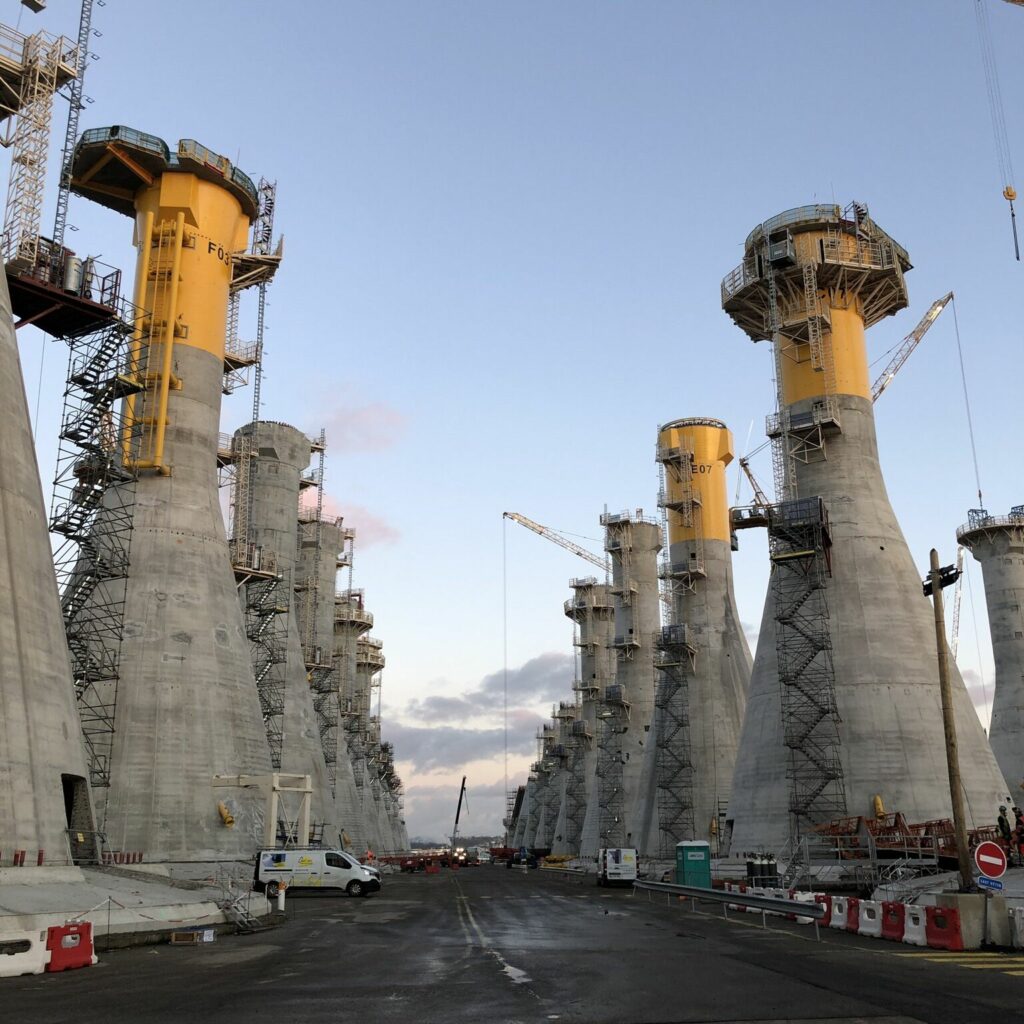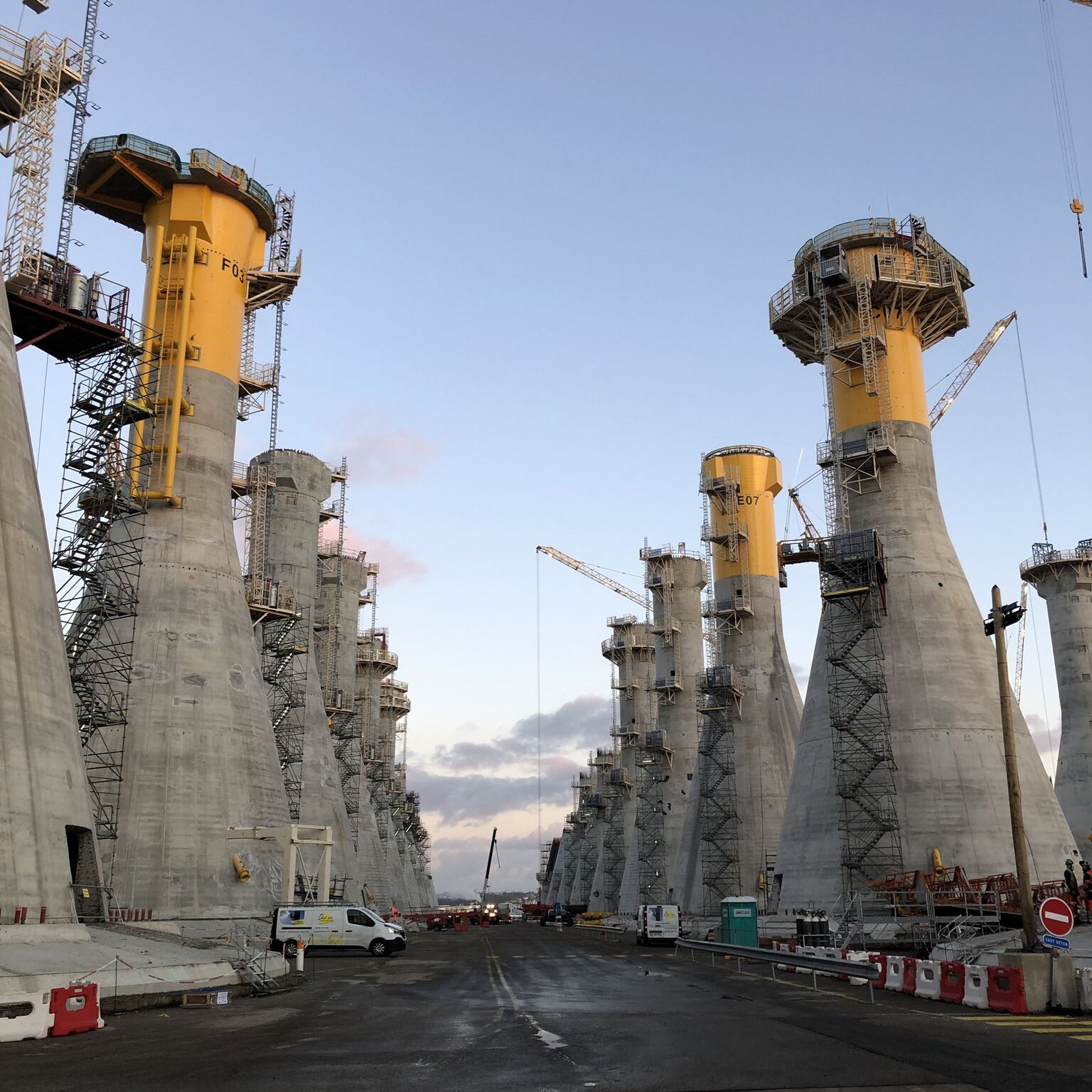 The consortium of Bouygues Construction, Saipem, and Boskalis is in charge of supplying and installing the foundations for the 500 MW wind farm located between 13 and 22 kilometres off the coast of Normandy.
Each foundation weighs 5,000 tons and measures 31 metres in diameter at its base. The height of the foundation, ranging from 48 to 54 metres, depends on where the unit will be installed. Water depths at the installation site range from 25 to 30 metres.
The fabrication of the foundations started 14 months ago and will continue until the summer of 2022, with the site mobilizing more than 1,000 employees at its peak of activity.
Bouygues, the consortium leader, and Saipem, are in charge of the design, construction, and installation of the foundations.
Boskalis will carry out the design and preparation of the seabed rock foundation prior to the installation. The Dutch company will also carry out scour protection and ballasting of the foundations after installation.
The transport and installation of ​​the foundations will be done using the Saipem 7000, one of the largest heavy lift vessels in the world. The installation work is scheduled to start in early summer 2022.
Offshore construction work at the wind farm will continue until the end of 2023.
The Fécamp offshore wind farm is being jointly developed by Eolien Maritime France (EMF), a joint venture between the French company EDF Renouvelables; EIH S.à.rl, owned by Enbridge Inc. and CPP Investments; and wpd offshore.
The wind farm will feature 71 Siemens Gamesa SWT-7.0-154 wind turbines scheduled to be fully operational by the end of 2023.
Follow offshoreWIND.biz on: