Philippines Launching Offshore Wind Roadmap
The Department of Energy (DOE) of the Philippines and the World Bank Group will virtually launch the country's first Offshore Wind Roadmap on 20 April.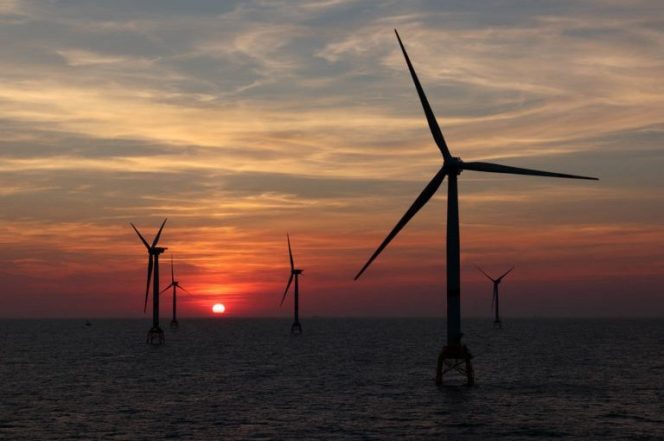 The World Bank Group and DOE have worked closely to prepare this first-of-its-kind roadmap, which aims to tap the country's 178-gigawatt offshore wind potential.
The launch will be another opportunity supporting the Philippines' goal to move away from coal toward a more sustainable energy system, DOE said.
The roadmap is said to be one of a series of offshore wind roadmap studies in emerging markets commissioned by the World Bank Group, under the joint Energy Sector Management Assistance Program (ESMAP)-International Finance Corporation Offshore Wind Development Program.
Funded through the ESMAP, the event will bring together international and domestic stakeholders from the public as well as the private sectors, to discuss the way forward in developing a robust offshore wind industry in the Philippines. In particular, there would be dialogues on the technical, economic, environmental, social, employment, and financing aspects of establishing an offshore wind market in the country.
In addition to the presentation of the roadmap, the event will also feature sessions that would tackle recommendations on policy and regulatory frameworks, setting the long-term vision for the industry, spatial planning, grid development, and integration, as well as financing and commercial risks.
The half-day launch is open to the public and will include interactive Q&A sessions, DOE said.
The offshore wind potential of the Philippines has already attracted some major players such as Spain's energy giant Iberdrola which has recently signed an agreement with Triconti ECC Renewables and Stream Invest Holding AG for an option to enter five offshore wind projects with a combined capacity of up to 3.5 GW.
PetroGreen Energy Corporation, a subsidiary of the Philippino oil&gas company PetroEnergy, is also proposing to build three gigawatt-scale offshore wind farms off the Philippines.
DOE has recently issued a list of offshore wind projects cleared for system impact studies with the National Grid Corporation of the Philippines (NGCP).
The list includes 17 offshore wind projects with a combined capacity of up to 11.6 GW. Five of the projects are in the gigawatt-scale range.
According to the Philippino government's Clean Energy Scenario (CES) outlined in the Philippines Energy Plan 2020-2040, the archipelago needs to add at least 92 GW of renewable energy to its energy mix by 2040 to reach the 50 per cent mark for renewable energy share.
Some 11.8 GW are expected to be sourced from various types of wind projects. In order to meet the CES goals, UK's BVG Associates (BVGA) estimated that the Philippines will need to be operating four large offshore projects by 2040. Under the high-growth scenario, the Philippine potential for offshore wind is 20 GW by 2040 and 40 GW by 2050.
Follow offshoreWIND.biz on: