Aker Offshore Wind, Aker Horizons Float Merger Plans
Aker Offshore Wind AS (AOW) has announced an all-stock merger plan with Aker Horizons ASA that will reposition the company as a privately held subsidiary of Aker Horizons.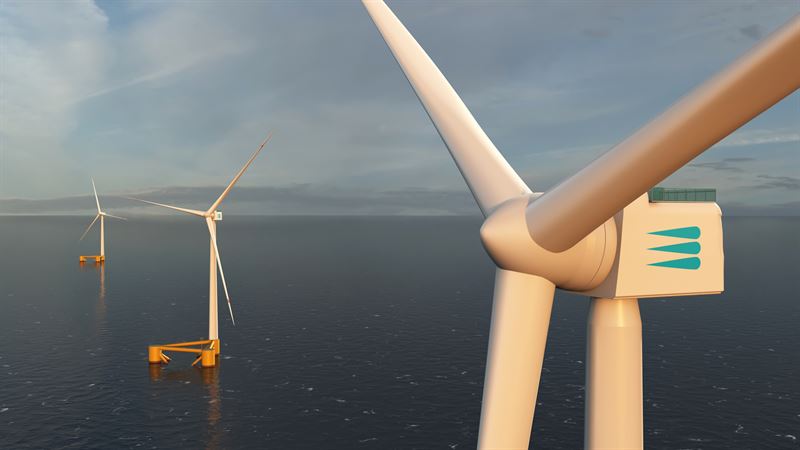 The transaction will be carried out as a triangular merger between AOW, Aker Horizons' subsidiary AH Tretten AS as the surviving entity, and Aker Horizons as the issuer of merger consideration shares.
Aker Horizons has undertaken to vote in favour of the merger at AOW's annual general meeting expected to be held on or about 4 May this year.
Following the deal closure, AOW will be combined with Aker Horizons' portfolio company Mainstream Renewable Power, subject to customary conditions, including an agreement with Mainstream's minority shareholders.
With the new merger plan, the partners aim to create a financially and industrially stronger offshore wind developer.
"The combination of AOW and Mainstream can play a critical role in fast tracking renewable energy development across a variety of technologies, including hydrogen as an emerging application for offshore wind, as this industry accelerates," AOW said.
The merger is executed and implemented in parallel with a contemplated similar triangular merger between Aker Horizons and Aker Clean Hydrogen AS (ACH).
"Accelerating the energy transition must be our priority to meet the dual challenges of the climate crisis and energy security, with offshore wind and clean hydrogen emerging as two essential pillars for this transition," said Philippe Kavafyan, CEO of Aker Offshore Wind.
"We are confident that this transaction will enable us to utilize the full technology and engineering capabilities of our group to combine the deployment of commercial scale floating wind and hydrogen around the world."
The transaction is expected to be completed by June 2022.
AOW and Mainstream already hold a joint 50 per cent ownership stake in Progression Energy's 800 MW floating offshore wind project in Japan.
AOW is also part of a consortium developing a 1.2 GW floating wind power project 80 kilometres from the city of Ulsan.
A few weeks ago, Korea Floating Wind (KF Wind), a joint venture between Ocean Winds and AOW, secured an Electric Business License (EBL) from South Korea's Ministry of Trade, Industry and Energy of the Republic of Korea for a further 450 MW of floating wind capacity in the country, after being granted the same licence for the first 870 MW in January.
Mainstream, on the other hand, secured an investment decision for the first 200 MW of the 1.4 GW Phu Cuong Soc Trang offshore wind project in Vietnam.
Both companies are also maturing opportunities in offshore wind in the US and Northern Europe.
Follow offshoreWIND.biz on: