Dublin-based vessel operator Farra Marine will take delivery of its first Damen Fast Crew Supplier (FCS) 2710 in June this year, the Dutch shipbuilder and ship designer said.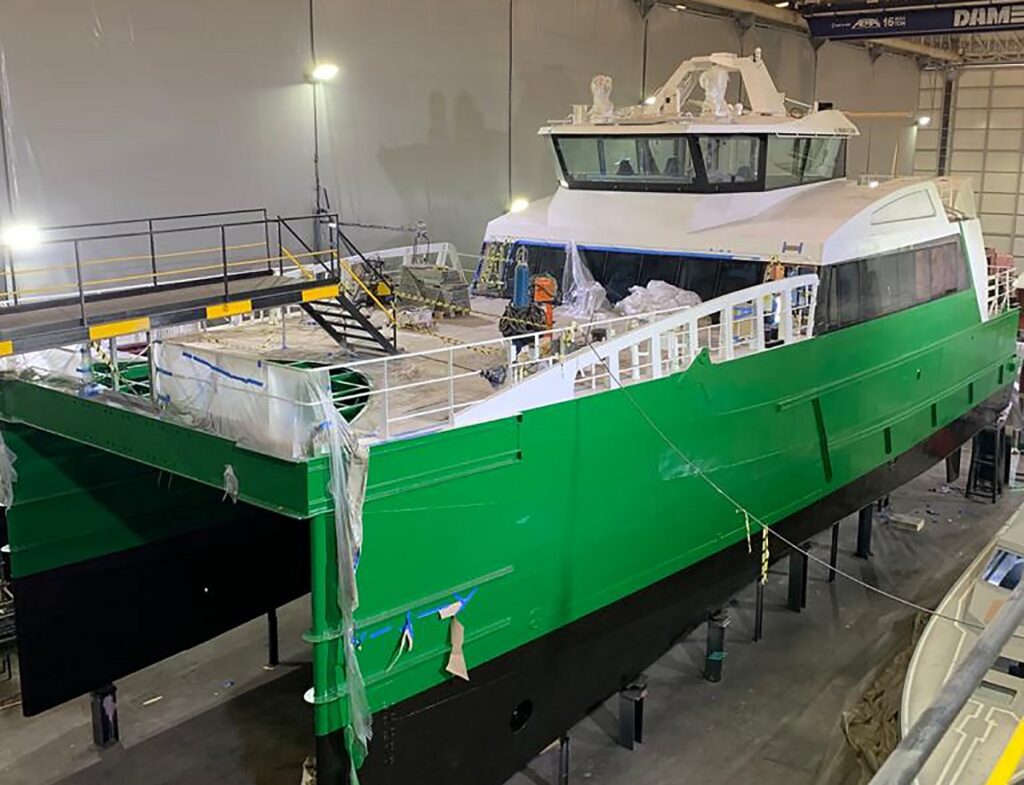 The new Damen Fast Crew Supplier 2710, named Farra Lark, will operate in Irish and UK waters getting workers and provisions to and from offshore wind farms.
The crew supply vessel will be delivered in a configuration that complies with IMO tier-II regulations. The company is expecting to improve the FCS's emission standard to IMO tier-III by installing a Selective Catalytic Reduction system.
Martin Rice, CEO of Farra Marine, also said the company is interested in acquiring more Damen FCS 2710 vessels in the future.
"Our business plan aims for a fleet to operate across Europe the next few years, so we will be all lined up to offer well developed services as Irish offshore wind sector starts."
The Twin-Axe bow vessel is currently being constructed at Damen Shipyards Antalya and is expected to arrive at its homeport of Dublin in June, this year.
The FSC 2710 class, unveiled in May 2018, is one metre longer and extends one metre higher above the waterline than its predecessor the FCS 2610, which allows it to operate in wave heights of above two metres.
The FCS can carry 26 passengers in its standard configuration, as well as offer more flexibility, more tank capacity, greater usable deck space, and increased comfort, Damen said.
Follow offshoreWIND.biz on: