Danish Developer Proposes 3+GW Wind Farm Offshore Australia
Denmark's Copenhagen Energy A/S has set in motion the plan to develop an offshore wind farm with a capacity in excess of 3 GW off Western Australia.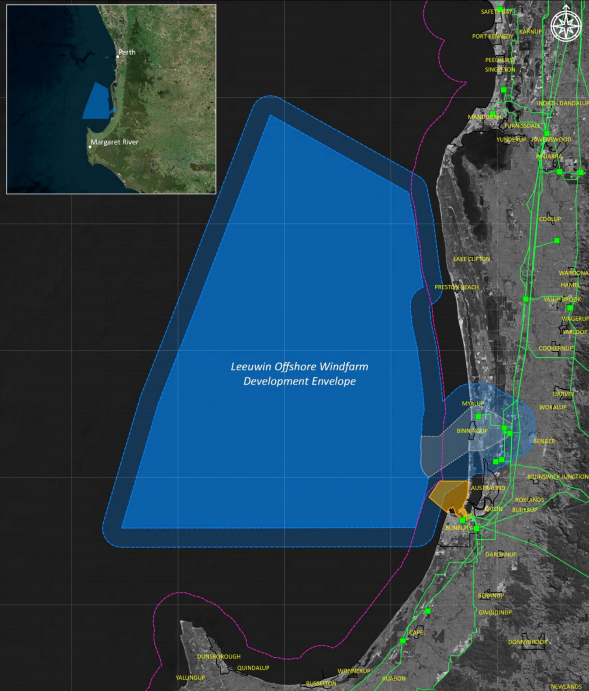 Leeuwin Offshore Wind Pty Ltd, a wholly-owned subsidiary of Copenhagen Energy, is proposing the construction, operation, and decommissioning of the Leeuwin offshore wind farm within Geographe Bay, off the southwest region of Western Australia.
The wind farm is located approximately 130 kilometres south of Perth between Mandurah and Bunbury, with all wind turbines to be located within Commonwealth waters.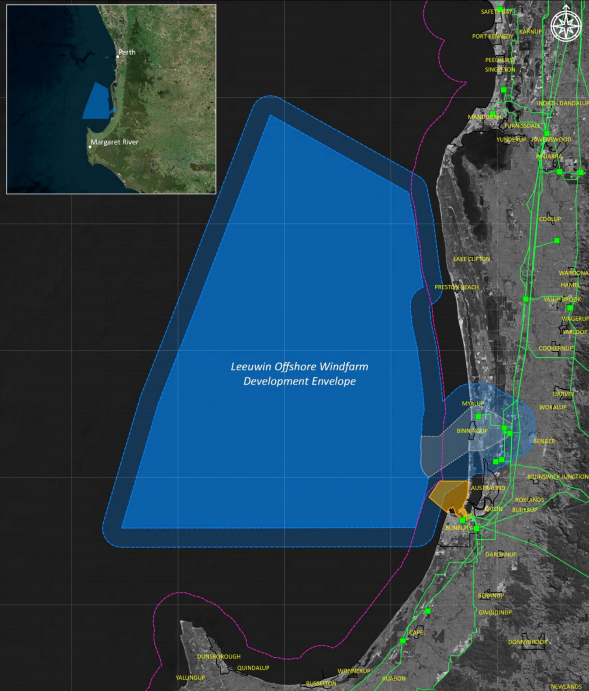 The project will span Commonwealth waters, Western Australian coastal waters, and land areas, with the land-based components of the project to be located within the Shire of Harvey local government area.
The wind farm will comprise up to 200 wind turbines with an individual capacity of between 15 MW and 25 MW, and up to six offshore substations. The definitive number, final location, and ultimate turbine specifications will be determined prior to construction.
Construction is expected to start in 2026 and be completed in 2028, subject to the completion of the
required permitting processes.
The developer has proposed an operating lifespan of the wind farm of up to 50 years, with repowering.
Once commissioned, the wind farm is expected to generate up to 11 TWh of electricity per year.
The project is in the early development stage, and therefore many of the detailed design parameters are yet to be determined.
The design process is evolving based on technical feasibility and commercial viability studies and will continue to be refined in response to environmental and social impacts identified, as well as the consultation process.
The State of Victoria has recently set a goal of having at least 2 GW of offshore wind capacity online by 2032, 4 GW by 2035, and 9 GW by 2040. The State expects to receive its first power from offshore wind by 2028.
Follow offshoreWIND.biz on: