Dutch offshore access specialist Safeway and its sister company Techano AS have signed a corporation agreement with Intellilift AS from Norway to create an all-electric version of Safeway's Gannet 3D motion compensated gangway for service operation vessels (SOVs).
The gangway will feature an all-electric hybrid battery, a bridge control system, and will be capable of auto-docking.
The full electrical and automated solutions offer advantages over hydraulic solutions in terms of power consumption, controllability, and remote operation, Safeway claims.
Under the agreement, Intellilift AS will be a preferred supplier of their proprietary technology related to power systems, automation, and remote control systems.
According to Safeway, the package includes an elevator, 3D crane, and it may extend to other products as well such as davits and winches.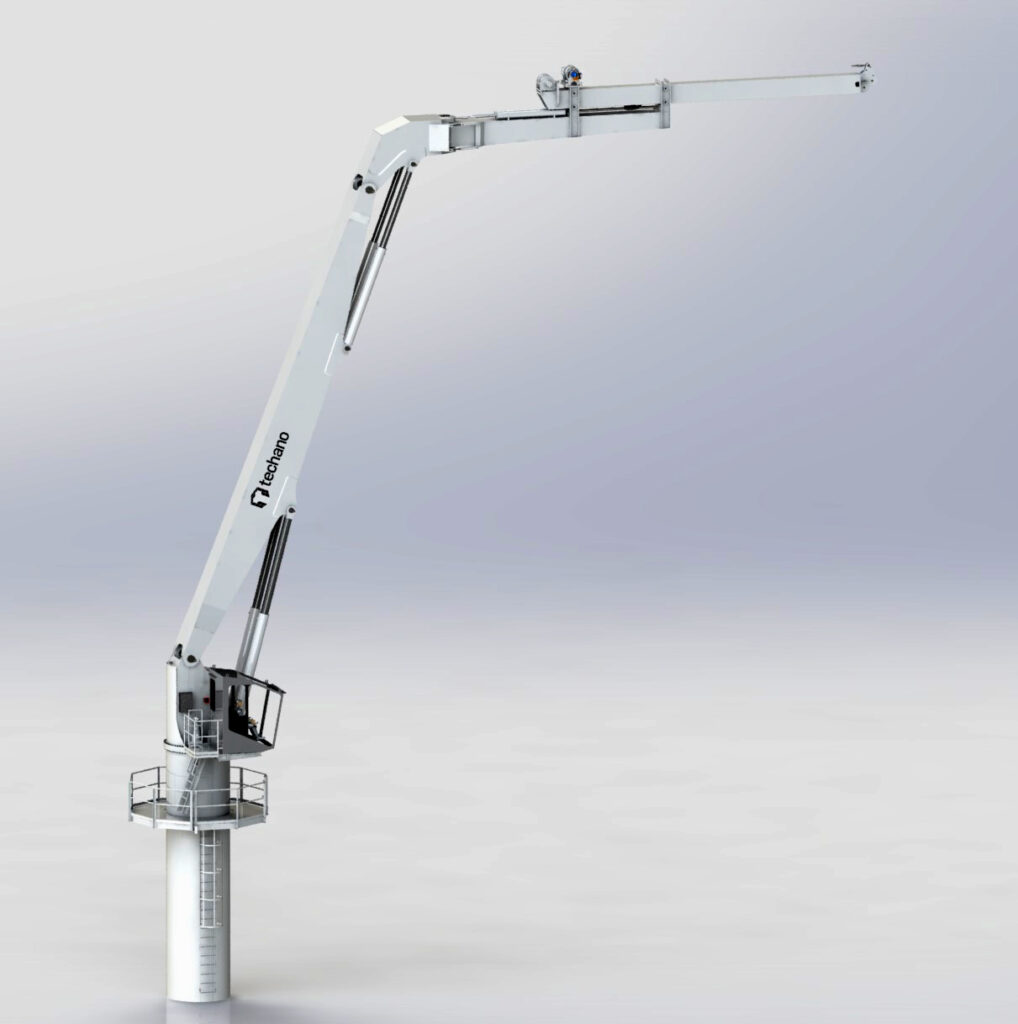 The company said that Gannet allows personnel to move safely between the offshore service vessel and offshore wind turbines with its stepless transfer, 1.2 metres transit width, and the capability to operate in hover mode.
According to Intellilift AS, the shift to full electrification, referred to as IntelliSafe, does not only represent a climate-smart technology, it also reduces the overall environmental impact during the construction phase of an offshore wind farm.
"The IntelliSafe control system will be located on the SOV's bridge and from there the operator can control both the 3D crane and gangway. The system includes autonomous operation with the option of remote access and works closely with the vessel's DP system," said Øystein Bondevik, Commercial Director at Techano.
In 2020, Spanish engineering company Marcelo Penna Engineering joined forces with the Dutch company to develop an "intelligent" SOV combined with Safeway's Gannet 3D motion-compensated offshore access system.
Last year, Dutch offshore access provider Ampelmann launched an electric version of its A-type gangway system after completing offshore trials on the Horizon Star vessel at Eneco's Princess Amalia wind farm in the Netherlands. The company claimed that the electric drives improved the A-type's accuracy as well as the response time.
Follow offshoreWIND.biz on: