Honeycomb-Inspired Floating Wind Solution Attracts Major Backer
French energy major TotalEnergies has partnered with the Norwegian engineering consultant company Semar in the development of the Honeymooring solution for floating offshore wind turbines.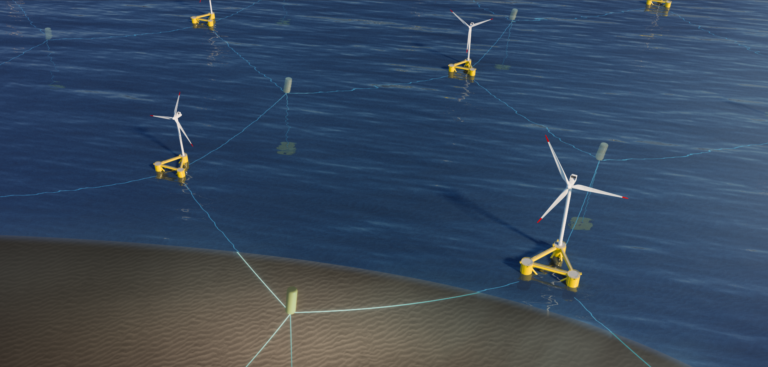 The mooring design is based on the traditional technologies from the mooring of oil & gas floating structures.
Once a turbine is installed on a floater, it is anchored to the mooring system to ensure the platform stays around in an original target position while limiting motions.
With floating wind turbines connected in a "honeycomb" network, the solution enables new ways of applying well-proven mooring technology in new and more effective anchor-sharing configuration, Semar says.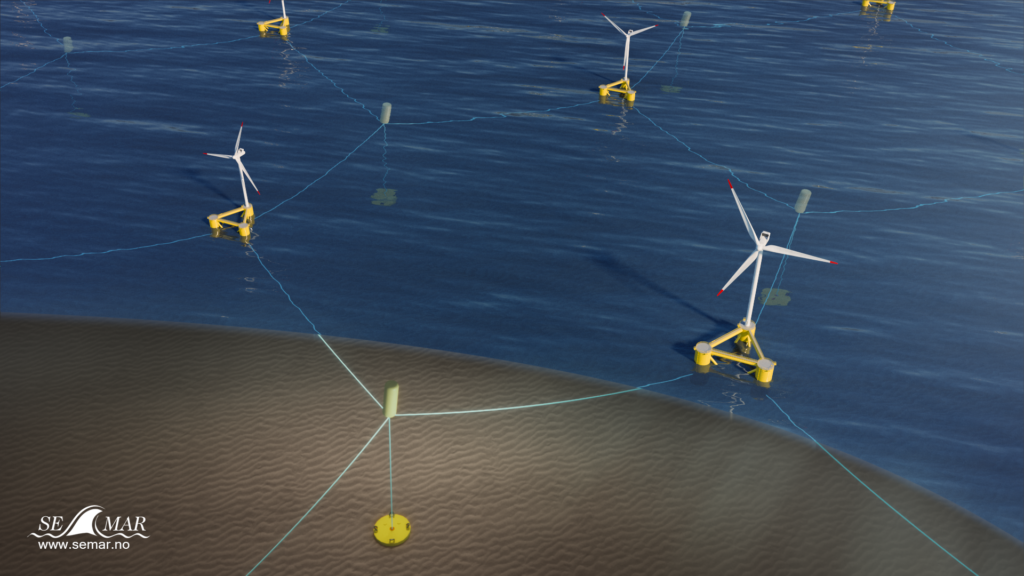 TotalEnergies said it believed the solution could make marine operations more efficient and less costly, partly due to lower pre-tension and line weight in the mooring system, and opening the possibility of using smaller, less expensive vessels for marine operations.
"Thanks to our longstanding experience in the offshore oil & gas industry, we know mooring systems very well, and as we today have a large portfolio of offshore wind projects, we are proud to partner with Semar in the development of the innovative Honeymooring solution, which will contribute to lower the cost and the environmental impact of offshore wind energy.", said Olivier Terneaud, TotalEnergies vice president for offshore wind.
In 2021, TotalEnergies and Iberdrola joined forces to respond to the 4.5 GW Utsira Nord and Soerlige Nordsjoe II tenders for the development of floating and bottom-fixed wind projects in southern Norway.
Utsira Nord, an area of 1,000 square kilometres is located northwest of Stavanger and is seen as suitable for floating wind power. Soerlige Nordsjoe II, covering some 2,590 square kilometres and bordering the Danish sector of the North Sea, is suitable for bottom-fixed wind power turbines.
TotalEnergies has over 6 GW of offshore wind in development around the globe, of which over 40 per cent is comprised of floating offshore wind including over 2 GW of floating wind projects in South Korea.
The company, together with Simply Blue Energy, established Blue Gem Wind in March 2020 to develop floating offshore wind projects in the Welsh waters of the Celtic Sea.
Shortly after, the partnership secured seabed rights to develop the 96 MW Erebus project, Wales' first floating offshore wind farm. The second floating wind project being conducted by Blu Gem Wind in the Celtic Sea is the Valorous project, located some 50 kilometres South West of the Pembrokeshire coastline.
A year later, the same companies launched another venture, TotalEnergies SBE US, targeting floating wind projects offshore the United States.
Follow offshoreWIND.biz on: