POSH Divests Taiwan Joint Venture, Shifts Into 'Fast-Growing' Floating Wind Market
Singapore-headquartered offshore marine services provider, PACC Offshore Services Holdings Ltd. (POSH) will be shifting its push into renewables away from operational support in the fixed wind market into the development of the "fast-growing" floating wind market.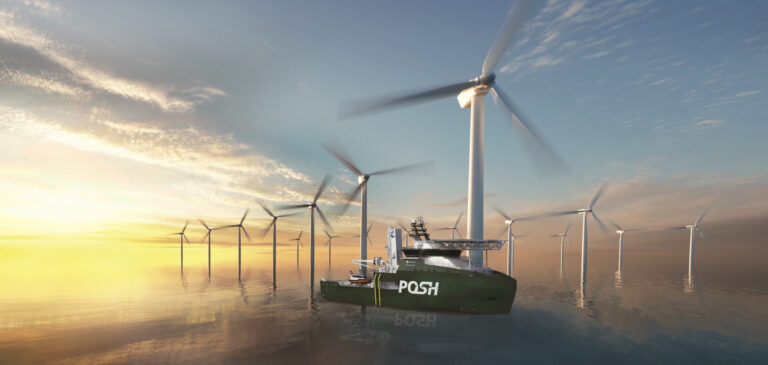 As a consequence, POSH has divested its Taiwanese POSH Kerry Renewables Joint Venture (JV). Marco Polo Marine Ltd. has entered into a share purchase agreement "SPA" with Kerry TJ Logistics Co. Ltd (Kerry) and Posh Investment Holdings (Taiwan) Pte. Ltd. (POSH) to acquire the entire share capital of PKR Offshore Co. Ltd. (PKRO).
"Our strong foundation, access to group-wide assets and expertise in anchor-handling and mooring put us in a good position to explore more accretive opportunities in fast-growing markets in Asia and Europe. This will accelerate POSH's push into renewables as we transform into a sustainable solutions provider for the global energy sector," said Low Soon Teck, Acting Chief Executive Officer of POSH.
POSH established POSH Kerry Renewables JV with the Taiwan-based logistics firm, Kerry Tj Logistics, in July 2018. The company was set up with the aim of providing integrated supply chain and marine solutions to offshore wind projects in Taiwan.
Soon after, POSH Kerry landed its first contract which included anchor handling, supply and standby support to an international geotechnical services operator during the site survey.
Marco Polo Marine's Oceanic Crown Offshore Marine Services acquired the entire share capital of PKRO from Kerry TJ Logistics, as well.
Marco Polo Marine said that the acquisition of PKRO will add another two vessels to the Group's fleet, reinforcing its capacity to service the offshore wind farm market.
"With Taiwan becoming one of Asia's most prolific offshore wind markets, our acquisition of PKRO will further our ambitions to leverage on accelerating growth in the country's offshore wind energy sector," commented Sean Lee, Chief Executive Officer of Marco Polo Marine.
Oceanic Crown Offshore Marine Services is 51 per cent owned by Taiwan's Shengfan Co. Ltd and 49 per cent by Marco Polo Offshore Sdn Bhd.
Follow offshoreWIND.biz on: