Dutch Industrial Park to Run on Offshore Wind
USG Industrial Utilities (USG) has signed a power purchase agreement (PPA) with Eneco for a portion of electricity generated at the Fryslân wind farm located in lake IJsselmeer, the Netherlands.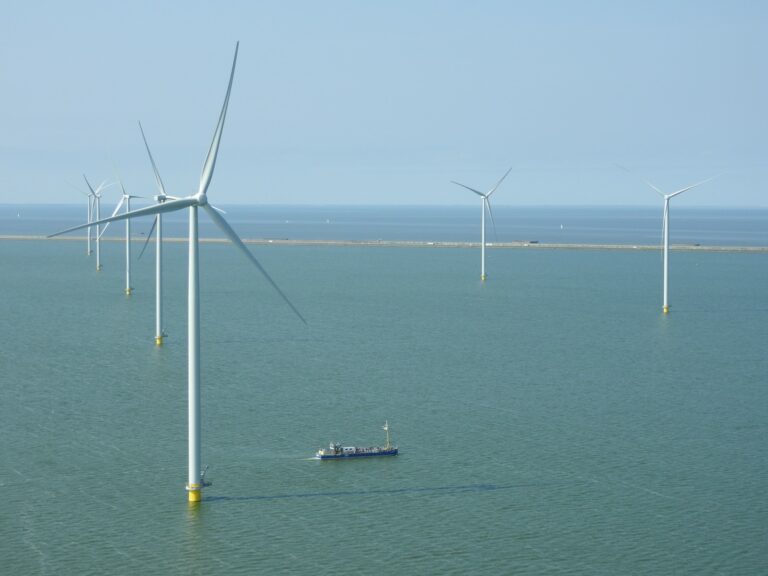 Starting January 2022, some 350 GWh of electricity generated at the Fryslân wind farm will be supplied to USG each year to power Chemelot industrial park in Geleen. This capacity corresponds to the production of 21 wind turbines, Eneco said.
USG will have access to approximately 90 MW of the installed capacity of Fryslân wind farm for the next fifteen years, to be used for its own production processes and by its customers such as AnQore.
"This agreement contributes to the fact that, from 2022, 100% of the electricity consumed by AnQore will be produced from renewable sources," Pieter Boon, CEO AnQore B.V., said.
"Renewable electricity is an important step towards reduction of our CO2 emissions. Being a producer of acrylonitrile, we are proud that carbon fibre, which is crucial for reinforcing wind turbine blades, is made from acrylonitrile; a powerful example of circularity within the supply chain."
USG is the supplier of utilities such as gas, water, steam, and electricity for the Chemelot industrial park in Geleen, a city in the southern tip of the Netherlands.
"By entering into this long-term agreement, USG and Eneco are taking an important first step towards improving the sustainability of energy consumption for USG's customers at Chemelot. At the same time, we are making sure that we are doing this by means of wind energy generated by a new Dutch wind farm," Wouter Vermijs, Managing Director at USG, said.
The 382.7 MW Fryslân wind farm came fully on stream in December 2021.
Eneco is going to procure electricity generated by the wind farm's 89 Siemens Gamesa turbines for a period of fifteen years. Nearly a quarter of this electricity will be supplied to USG Industrial Utilities and its customers. In addition to business customers, Eneco is also going to offer the electricity to households in the province of Friesland.
Kees Jan Rameau, Chief Strategic Growth Officer Eneco, said: "Against the background of our ambition to accelerate the energy transition, collaboration with major industrial partners is important. USG Industrial Utilities is a partner that can truly make a difference and I am proud that Eneco has the opportunity to contribute to this. Together we will be able to lower CO2 emissions at Chemelot significantly with the use of the sustainable energy generated by Fryslân wind farm."
Follow offshoreWIND.biz on: