Thialf Gearing to Unlock Baltic Sea and Shore Power
Heerema Marine Contractors is modifying the giant semi-submersible crane vessel Thialf to be able to access and work on projects in the Baltic Sea such as the Arcadis Ost 1 offshore wind farm scheduled to start later this year.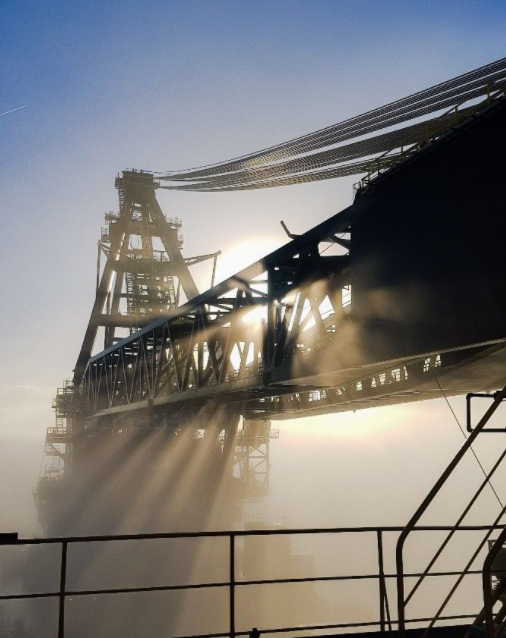 Thialf is currently moored at the Calandkanaal, Port of Rotterdam, where the vessel is being fitted with a custom-designed, semi-permanent crane adjustment system provided by NOV.
Thialf's A-frames already have hingable corners that can accommodate the new system so no structural modifications to the cranes are necessary, Heerema said.
"Because there are no structural modifications of Thialf's cranes the vessel will continue to have the same lifting capacity of 14,200 metric tons," a spokesperson for Heerema told offshore WIND.
Apart from the crane upgrades, Heerema is also working on enabling Thialf, as well as Sleipnir, to use shore power while moored, thus reducing emissions.
"The vessel is almost ready to be entirely powered by renewable electricity when moored, both Sleipnir and Thialf will be 'plugged in' to Shore Power in the near future," the spokesperson said.
As previously reported, Thialf is undergoing the crane upgrades to enable this world's second-largest semi-submersible crane vessel to sail under Denmark's Storebaelt Bridge, also known as the Swan.
The Swan connects the Danish islands of Zealand and Funen and has a clearance of 65 metres, while the distance from Thialf's floaters to the top of the vessel's A-frames is 105 metres.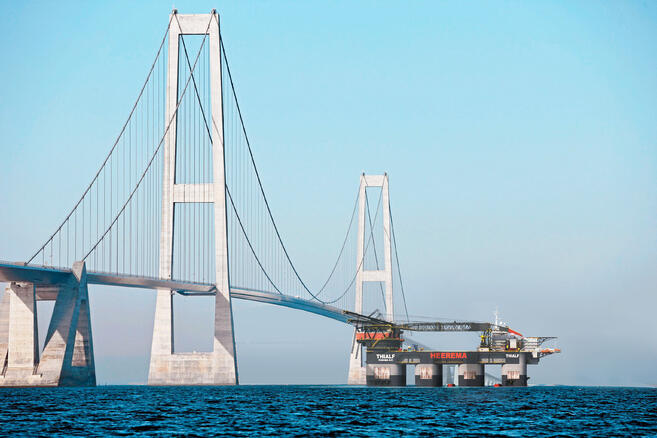 With the new adjustment system, Thialf will be able to lower its cranes and fold the A-frames to create a sufficient air gap when combined with ballasting between the vessel and the Storebaelt Bridge.
Later this year, Thialf will deploy to the 257 MW Arcadis Ost 1 wind farm in the German Baltic Sea to install 27 Vestas 9.5 MW wind turbines using the company's novel Rotor Nacelle Assembly (RNA) installation method.