Wpd Unveils Two Offshore Wind Projects in Romania
Germany-headquartered renewable energy developer wpd offshore plans to build two offshore wind farms in Romania's sector of the Black Sea and has already summitted application documents with the Romanian government.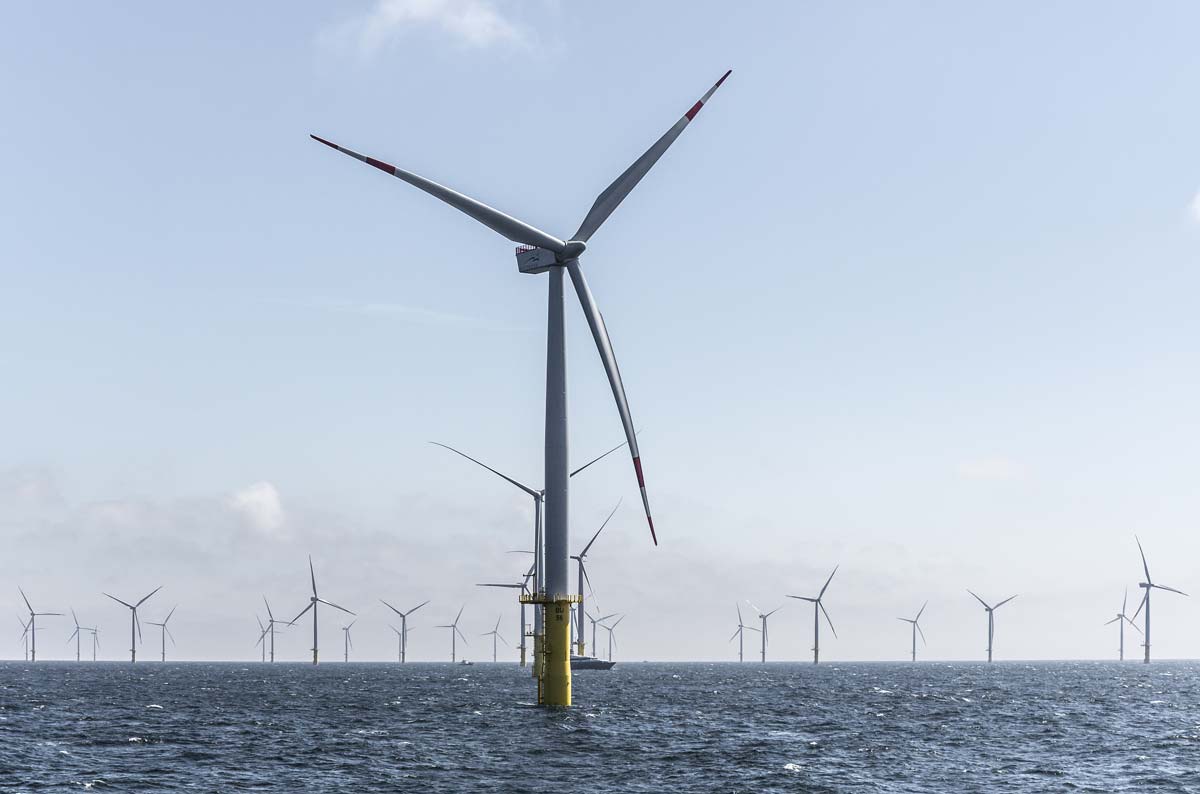 Wpd said that it officially applied for the development of the two offshore wind projects in July 2021 and that it had established separate project companies to develop, build and operate the two offshore wind farms, the 500 MW Black Sea 1 and the 1,400 MW Black Sea 2.
The company, which has been active in Romania since 2009 and has a total of 1,300 MW of onshore wind projects under development in the country, also said that it was in close exchange with the authorities to support the drafting of an offshore wind law.
"Based on its vast experience and know-how in developing wind energy projects worldwide, wpd offshore is well prepared to advance all necessary steps and processes in order to make Romania the first country to install offshore wind farms in the Black Sea. In the future, this might also offer the chance to export surplus energy to neighboring countries", wpd said in a press release issued on 31 January.
Wpd pointed out that the global move to increase the share of renewable energy in energy systems opens up opportunities for the creation of highly skilled jobs as well as for the development of new technology clusters and supply chains, especially locally and regionally.
"The development of wind energy projects in Romania will also bring such location effects, as the promotion of regional synergies for the development of offshore wind energy on the Black Sea coast. In particular, there will be benefits for those industries that will become relevant in the development, construction and operational phases of the projects", the company said.
Wpd has several offshore wind farms in operation, under construction or in development worldwide, after commissioning its first such project in Germany in 2010, the 48 MW Baltic 1 offshore wind farm. As the company's Yunlin project in Taiwan is nearing full operation, wpd has moved forward on plans for several new projects over the past year, including a floating wind farm in France and an offshore wind project in Finland.
"wpd has its sights firmly set on the Romanian market for renewable energies and can build on a promising pipeline in the offshore wind sector", said Dr Gabriela Dan Unterseh, Head of Project Development Wind Offshore at wpd offshore in Romania.
"We are convinced that by developing our offshore projects we are making an important contribution to set Romania's pioneering role in the expansion of renewables in the region", said Achim Berge Olsen, Member of the Management Board at wpd responsible for the offshore wind sector.
According to data published by World Bank in May 2020, Romania holds technical offshore wind potential of 76 GW, of which 22 GW can be tapped through bottom-fixed projects in areas closer to the country's coast and in water depths of up to 50 metres, while the technical potential for floating wind has been estimated to be at 54 GW.
In 2020, the country's power producer Hidroelectrica revealed plans for a 300-500 MW offshore wind farm, estimating that building a 300 MW project would cost around RON 2.88 billion (approximately EUR 596 million) and planning for the project to be in part financed by the state-owned company itself and in part through European Union funding.
Follow offshoreWIND.biz on: