Peterson Supporting Installation of Hollandse Kust Zuid Transformer Stations
Energy logistics provider Peterson is supporting the offshore installation of the two 700 MW transformer platforms for TenneT's Hollandse Kust Zuid (HKZ) offshore grid connection under a logistics contract with Petrofac.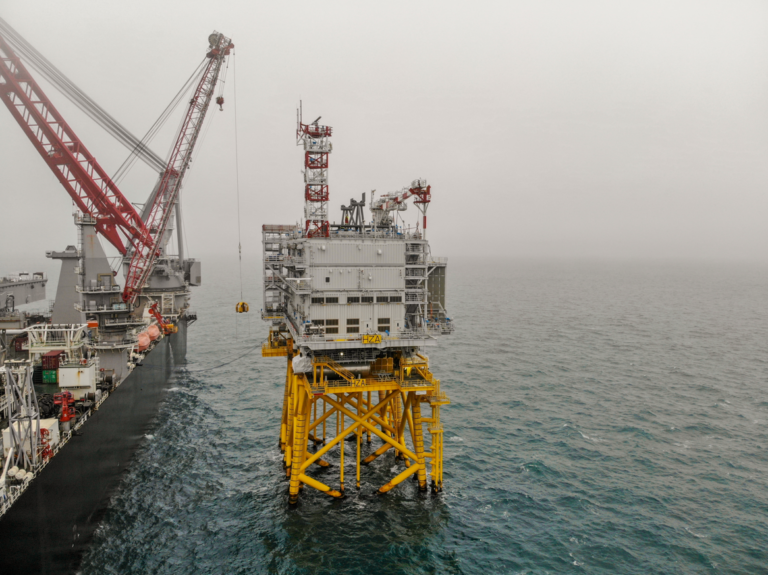 HKZ Alpha, the first of the two offshore substations that will connect Vattenfall's 1.5 GW Hollandse Kust Zuid offshore wind farm to the Dutch grid, was installed last month with HKZ Beta scheduled to follow suit over the coming months.
Under a contract with TenneT, Petrofac has been working on the fabrication of the two High Voltage Alternating Current (HVAC) transformer stations at the Drydocks World yard in Dubai since 2020 and sent off the first topside in November 2021.
Petrofac's contract with Peterson involves a comprehensive range of logistics services covering agency, procurement, warehousing, container and tank rental, customs, chartering of support vessels, helicopter services and waste handling, delivered from the Port of Den Helder.
Covering an area of over 235 square kilometres, Hollandse Kust Zuid is a designated renewable energy wind farm zone, located about 20 kilometres off the Dutch province of Zuid-Holland.
Once fully operational in 2023, the 1.5 GW Hollandse Kust Zuid wind farm will become the largest operating offshore wind farm in the world. The subsidy-free wind farm will generate enough electricity to meet the annual needs of more than two million households.