MingYang Secures Second Offshore Wind Turbine Order in Europe
MingYang Smart Energy has secured a contract for a floating offshore wind project in Europe, for which the company will supply its 11 MW hybrid drive offshore wind model.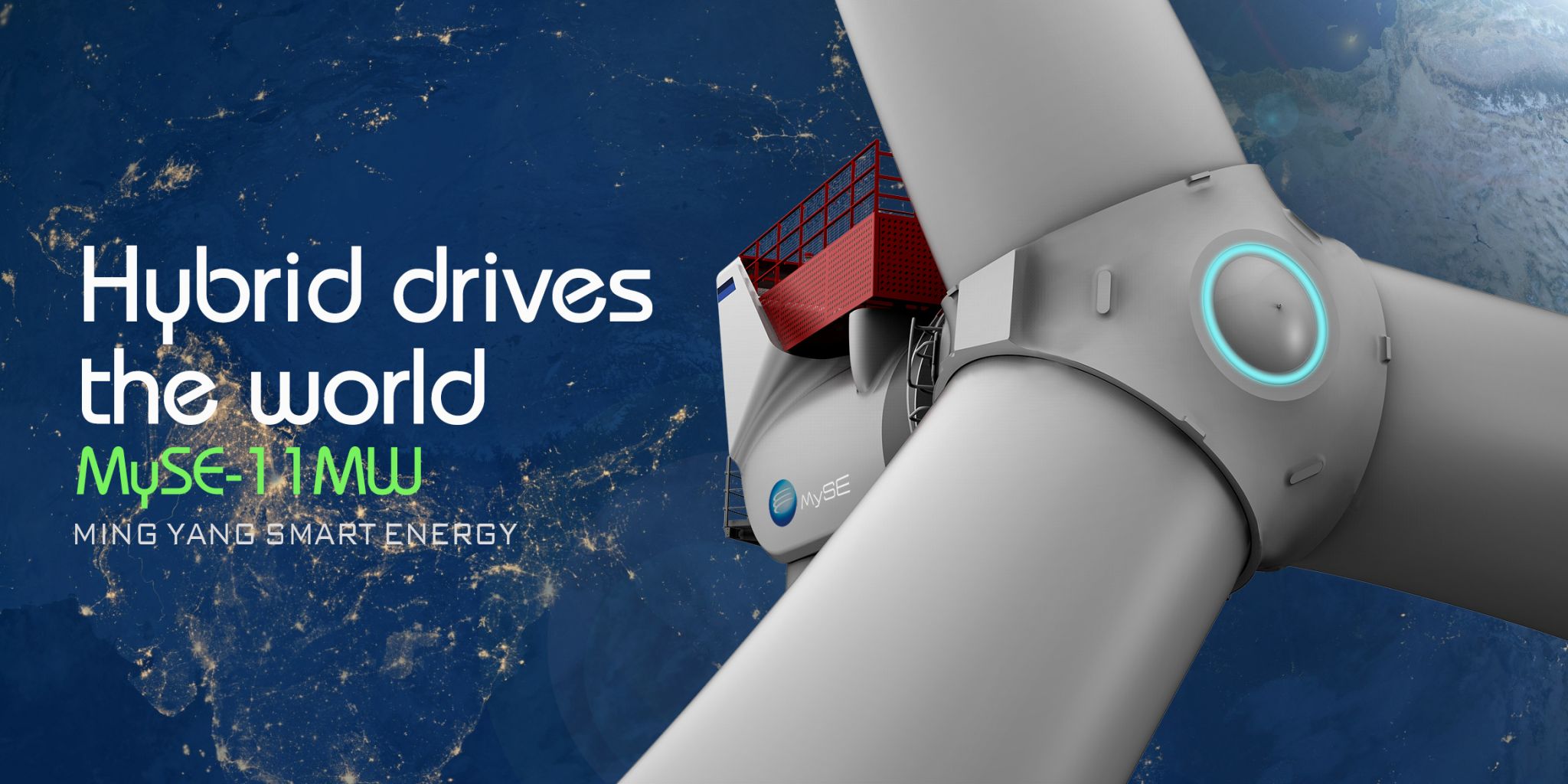 This is the second wind turbine supply contract for the Chinese manufacturer in Europe, following the Taranto offshore wind farm, currently under construction in Italy.
MingYang has not disclosed the floating project's or the developer's names and only said the order was for a pilot project being developed by a European top-tier offshore wind developer in Northern European waters, where its 11 MW hybrid drive technology will be installed in 2023.
"Floating wind has shown to be a viable solution to tap offshore wind resources. This project will give vital insights into MingYang's 11 MW Hybrid Drive offshore technology in a floating system application in Europe's deep-sea regions, and while also paving the way for its future deployment in Europe", MingYang said via social media.
MingYang Smart Energy introduced its MySE11-203 offshore wind turbine on 7 July 2020, with plans to install a prototype in 2021 and have the wind turbine model commercially available in 2022. A year later, in July of this year, the company rolled out the first 99-metre blade for the wind turbine at the Guangdong Shanwei offshore blade production facility in China.
With a rotor diameter of 203 metres and 99-metre long carbon-glass hybrid blades, the MySE11-203 has a swept area of 32,365 square metres.
This August, the company also launched the MySE 16.0-242, said to be the world's largest hybrid drive wind turbine with a nameplate capacity of 16 MW.
The MySE 16.0-242, which was certified by DNV and China General Certification Center(CGC) for design, is scheduled for full prototype rollout in 2022, to be followed by prototype installation in the first half of 2023, and commercial production in the first half of 2024, MingYang said.