MingYang Rolls Out First 99-Metre Blade for Its 11 MW Offshore Wind Turbine
MingYang Smart Energy has produced the first 99-metre blade for its MySE 11MW-203 wind turbine at the Guangdong Shanwei offshore blade production facility in China.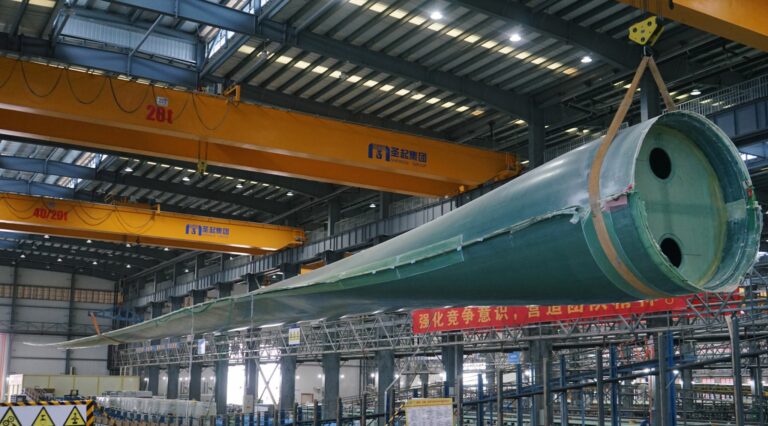 The company said its independently developed MySE 11-99A1 blade was designed for high-wind IEC IB sites and typhoon-class conditions, with extreme wind speed of 70 m/s or 156 mph.
"MySE 11-99A is China's first 100-meter class ultra-long glass-carbon composite blade, incorporating a number of innovative technologies such as ultra-long blade design, glass-carbon composite materials, aerodynamic kit, and carbon fibre lightning protection system", MingYang said via social media.
The company rolled out the blade for its 11 MW turbine a year after it unveiled the MySE 11MW-203 model, saying its 99-metre long carbon-glass hybrid blades have a swept area of 32,365 square metres.
The wind turbine will have a 31% higher annual energy production than its predecessor, a super compact design and an optimal substructure – at a lower cost, thus lowering the LCoE of an offshore wind farm, according to the China-based manufacturer.
The company plans to install a prototype of the new wind turbine this year and have it commercially available in 2022.