First Taiwan-Flagged W2W Vessel Goes Into Service
Dong Fang Offshore, a subsidiary of Hung Hua Construction and the largest owner and operator of dedicated wind farm support vessels in Asia Pacific, has put the first Taiwan-flagged walk-to-work (W2W) vessel into operation, after converting a construction support vessel (CSV) to better serve the offshore wind industry.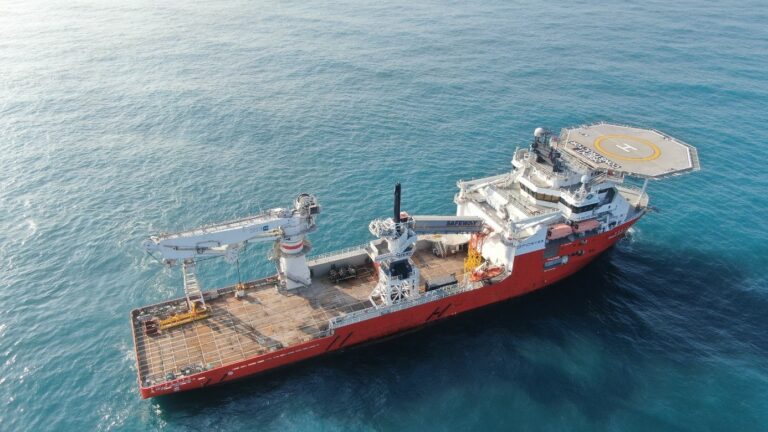 Orient Constructor, which emerged after Dong Fang bought Swire's Pacific Constructor and upgraded it with a W2W system and crew transfer vessel (CTV) landings, is currently chartered by a wind turbine manufacturer to support commissioning and maintenance activities in Changhua county, according to the vessel owner.
Prior to conversion, Orient Constructor completed an underwater survey project and a geotechnical investigation campaign on two projects in Taiwan.
The vessel was then equipped with a Safeway Seagull W2W system, representing the first Service Operations Vessel (SOV) conversion completed domestically, according to Dong Fang, which added that the equipment and configuration had been selected in close cooperation with offshore wind developers and contractors to meet global quality standard in safety and reliability to the domestic offshore wind industry.
The access system is sized for high workability on larger turbines and foundations even during challenging sea conditions, the vessel owner said.
The vessel itself, built in Norway and delivered in 2014, can accommodate 102 wind farm technicians and crew. It has a diesel-electric DP2 propulsion configuration, a 250 MT active heave compensated main crane, and an aft deck of 1,300 square metres.
According to earlier information, with the addition of Orient Constructor, Dong Fang Offshore now has a ten-strong fleet dedicated to offshore wind, along with twelve third-party vessels.
In January, the company took delivery of two new Fast Crew Supplier (FCS) 2710 vessels from Damen Shipyards, adding to the existing two FCS 2710s and an FCS 2610 in its crew transfer vessel fleet.
Several months prior to that, Ørsted signed CTV contracts with Dong Fang Offshore to charter five vessels and form a Taiwan-flagged CTV fleet for the construction work on the Greater Changhua 1 & 2a offshore wind farms, which are now well under construction.
"This is just the beginning of the journey as APAC's leading offshore marine contractor. We look forward to supporting developers to build a sustainable offshore wind industry in Taiwan", Dong Fang Offshore's Chief Executive Officer Polin Chen after the newly converted vessel was put into service.