New Guide to Help Scottish Companies Tap Into Global Offshore Wind
A new Scottish Offshore Wind Energy Council (SOWEC) report has been launched to help Scottish companies understand and gain a foothold into the burgeoning global offshore wind market.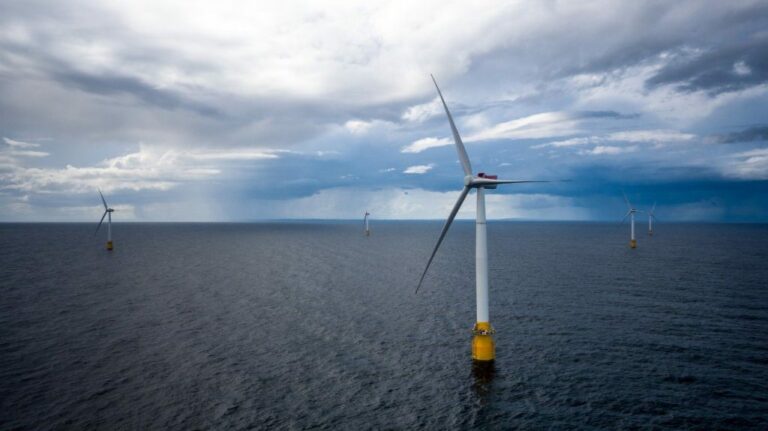 Produced for SOWEC by Scotia Supply Chain, this guide aims to appraise current and prospective Scottish exporters of the main offshore wind opportunities between now and 2030, with markets scored against a number of relevant issues to give an attractiveness rating for exporters.
SOWEC industry co-chair Brian McFarlane said: "With rapid growth in offshore wind here in Scotland, the time has never been better for prospective Scottish exporters to use experience gained at home as a springboard to the global offshore wind market. As we have seen in other energy sectors, Scottish companies can see opportunities to export offshore wind products and expertise into other emerging markets. By forecasting deployment and assessing different markets, this guide is intended to enable Scottish exporters to identify and access the global wind market quickly."
Alongside the Export Guide, today SOWEC is also releasing research reports looking at what steps can be taken in Scotland and the UK to support Scottish supply chain companies win work from a next generation of Scottish projects.
Consultancy BVG Associates has provided SOWEC with analysis and recommendations to inform industry coordination on options of shared procurement portals, pre-qualification criteria, and standardised terms and conditions.
This resource is now being reviewed by SOWEC's Supply Chain and Clusters Group, in cooperation with the Offshore Wind Energy Council.
"SOWEC has agreed to work in partnership with a range of relevant parties to consider the options linked to BVGA's recommendations across: supplier pre-qualification; standard sets of terms & conditions; an opportunities portal and other tools for identifying future project requirements," Supply Chain and Cluster lead for SOWEC Stephen Thompson said.
"These parties include Scottish Renewables, RenewableUK and the Offshore Wind Industry Council – the latter with whom we are currently progressing an assessment of options linked to the opportunities portal specifically."