Cobra and Flotation Energy Reveal 7 GW ScotWind Floating Offshore Wind Bid
Cobra and Flotation Energy plc, the team behind the world's largest operating floating wind project, has announced it is bidding for up to 7 GW across several sites in Crown Estate Scotland's ScotWind Leasing Round.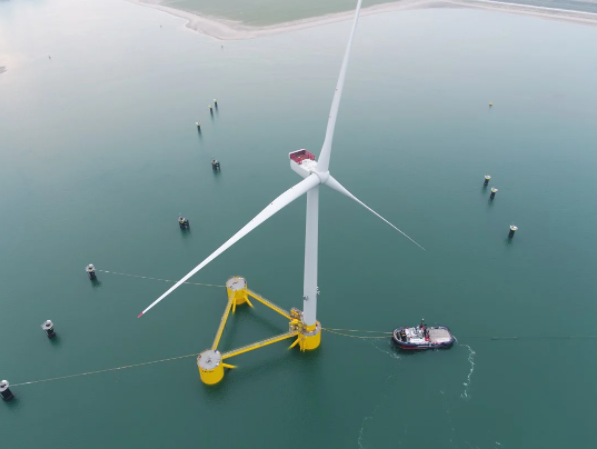 The bids have been submitted through Offshore Wind Ltd, their joint venture company and each project will be up to 1.5 GW in size.
The successful applicants will be announced by Crown Estate Scotland in January 2022.
The joint venture has also confirmed that it is to be partnering in ScotWind with the Aberdeen-headquartered consultancy Wood, and also with Royal HaskoningDHV, the international environmental and consenting consultancy.
"These bids bring together a partnership which has very significant expertise in delivering major projects in the Scottish North Sea. We are very pleased to be working with both Wood and Haskoning, building on the strong success that we have already had this year, winning our Round 4 Morecambe project from The Crown Estate," a spokesperson for Offshore Wind Ltd said.
"We have already completed the Kincardine windfarm situated 10 miles off the Aberdeenshire coast. This has given us invaluable experience of delivering a major renewable energy project in the challenging environment of the North Sea. Now we are determined to do more."
The Offshore Wind Ltd projects would see billions invested in the Scottish offshore wind supply chain, helping to create hundreds of new and highly skilled jobs, the joint venture said.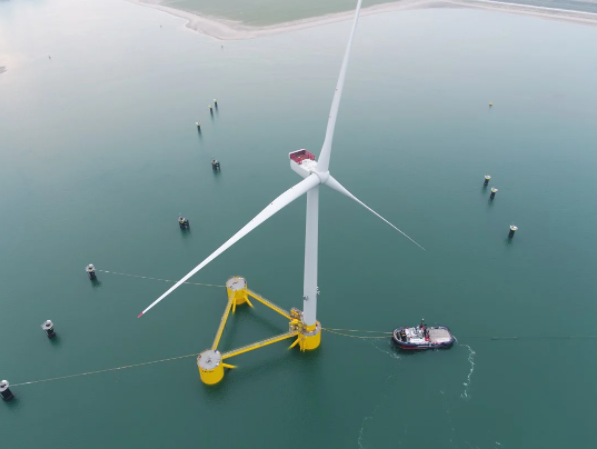 "Building on the success of the Kincardine floating windfarm, our partnership is now in a unique position to deliver successful large-scale Scottish offshore wind projects. Scotland has some of the very best offshore wind opportunities in the world. Our experience gives us the opportunity to help shape the Scottish offshore wind industry for decades ahead and to make a major contribution to Scotland's 2045 net zero target," Flotation Energy's chief executive Lord Nicol Stephen said.
In the last twelve months, Cobra and Flotation Energy have completed construction of the Kincardine floating wind farm, have won the bidding for the 480 MW Morecambe project in The Crown Estate's recent Round 4 auction, have been awarded the 100 MW White Cross floating project off the coast of Devon and Cornwall, have submitted several bids in ScotWind, have submitted proposals for two major offshore wind farms in Ireland, and have confirmed a joint venture deal for a floating project in Taiwan.
"Cobra have delivered the largest floating windfarm in the world right here in Scotland and together with our partners Flotation Energy, we have built on this success by securing rights to our Morecambe project in the recent UK Round 4 auction as well as securing the rights to our 100MW White Cross floating project off Devon and Cornwall," Cobra Director José Antonio Fernández said.
"With our ScotWind projects we are determined to stay at the forefront of the offshore wind sector, delivering green jobs and green power in Scotland for the generations ahead."