New Jersey Opens Solicitation for Offshore Wind Transmission Solutions
Regional grid operator PJM Interconnection, on behalf of the New Jersey Board of Public Utilities (NJBPU), has launched solicitation for qualified developers to submit potential transmission solutions that would help deliver offshore wind energy to the existing power grid in New Jersey.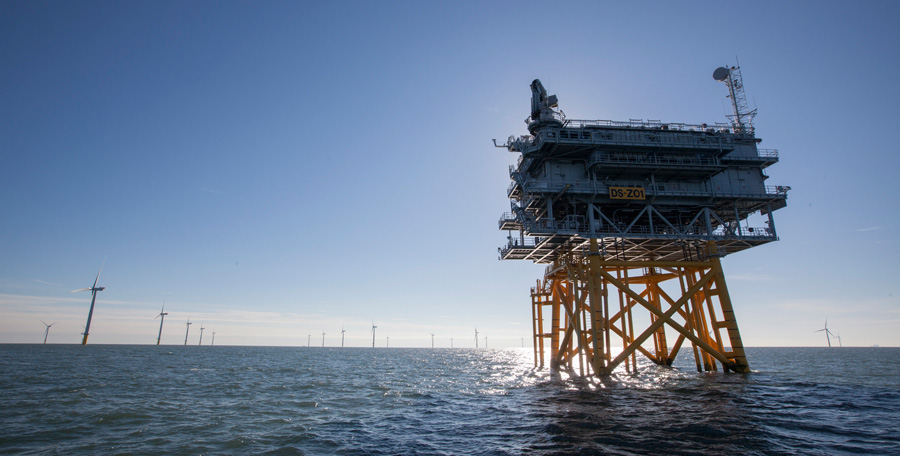 The 120-day solicitation period, launched on 15 April, will enable NJBPU to evaluate a wide array of ready-to-build transmission options that otherwise may not have been available at this stage of offshore wind development.
"New Jersey is the first and only state to utilize this approach with PJM, and we are pleased to see it moving forward smoothly as we work toward Governor Murphy's goal of 100 percent clean energy by 2050", said NJBPU President Joseph L. Fiordaliso. "Through this process, we are leveraging PJM's transmission planning expertise to ensure we achieve our offshore wind goals in an economically efficient, environmentally sensitive, and timely manner".
Specifically, NJBPU is seeking potential options for four interrelated components of an open access offshore wind transmission solution, including:
Upgrades to the existing grid to facilitate the offshore wind energy injections,
extension of the onshore transmission grid closer to offshore wind locations,
optimal landfall approaches to reduce environmental impacts, and any necessary offshore substations, and
interconnections between offshore substations, sometimes called a transmission "backbone," to provide benefits of a networked offshore grid.
This solicitation is part of NJBPU's transmission planning related to the State's goal of 7.5 GW of installed offshore wind capacity by 2035, announced by Governor Phil Murphy in 2019.
As part of the same target, NJBPU opened the second solicitation for offshore wind project development in September 2020, looking to award between 1,200 MW and 2,400 MW of offshore wind capacity. The winners of the solicitation will be announced in June.
In 2019, NJBPU made an award from its first offshore wind solicitation to Ørsted's 1,100 MW Ocean Wind project, the largest single-project award in the country. The project, which will be built 15 miles off the coast of Atlantic City and is expected to commence operations in 2024.
On track with Governor Murphy's proposed solicitation schedule, NJBPU will vote in 2022 to open a third solicitation for offshore wind of at least 1,200 MW. Solicitations will open every two years until 2028.