Construction Heats Up at France's First Offshore Wind Farm
21 of the 80 monopile foundations have been installed at the 480 MW Saint-Nazaire wind farm off the Guérande peninsula in France, EDF Renouvleables said.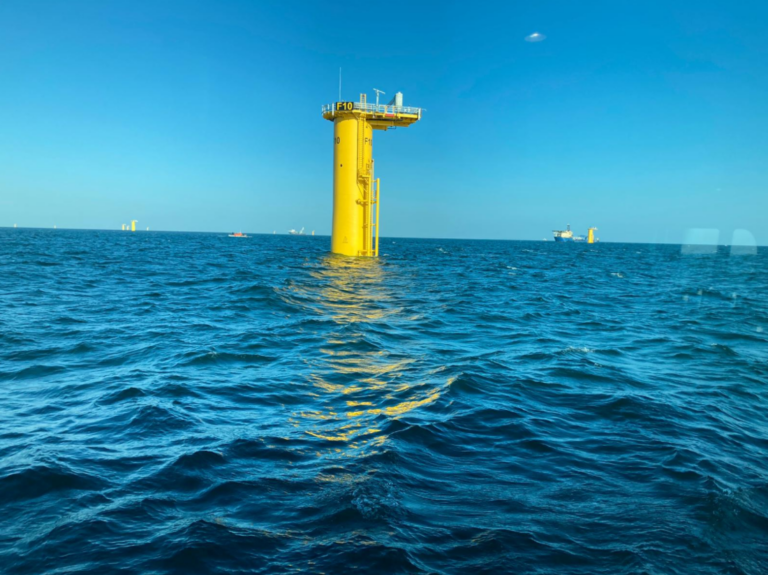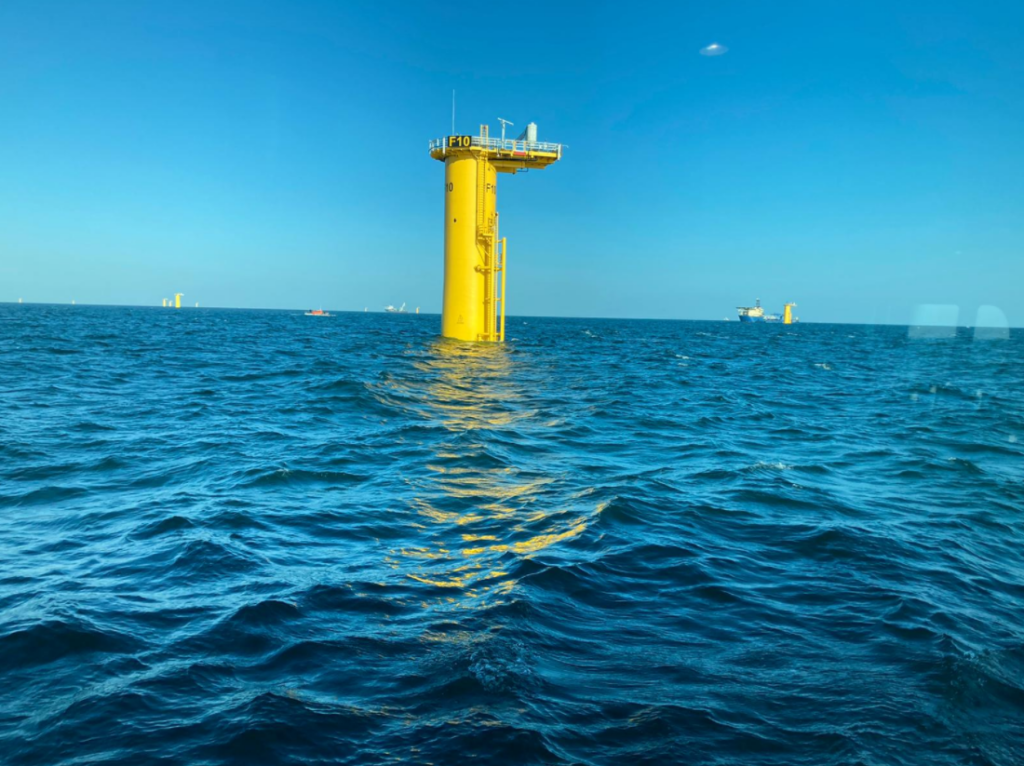 The turbine foundations are being installed by DEME Offshore's jack-up vessel Innovation which installed the first unit at the site between 12 and 20 kilometres off the coast of the Guérande peninsula in early May.
73 of the wind farm's XL monopiles have to be drilled through the calcarenite rock, an industry first, according to DEME.
EDF Renouvleables has also reported that Louis Dreyfus TravOcean recently started installing the inter-array cables which will connect the individual turbines to the wind farm's offshore substation.
RTE has completed both the onshore and the offshore export cable connection for the wind farm, with offshore cables now ready to be connected to the offshore substation, and the construction works on the wind farm's maintenance base in La Turballe are being finalized, the developer said.
Prysmian was selected to manufacture and deliver the inter-array cable package; and to manufacture, deliver and install the export cable system for the wind farm.
The Saint-Nazaire offshore wind farm is co-owned by EDF Renewables and EIH S.à r.l., a joint venture between Enbridge Inc. and Canada Pension Plan Investment Board.
Also known as Parc du Banc de Guérande, the Saint-Nazaire wind farm will feature 80 GE Haliade 150-6MW turbines installed on the rocky plateau of the Guérande Bank.
According to EDF Renouvelables, GE Renewable Energy has started assembling the final turbines for the project at its facility in Montoir-de-Bretagne.
Half of the wind turbines have already been stored at the recently inaugurated logistics hub at the Nantes Saint-Nazaire Port, the developer said.
The turbine towers and blades are also being stored at the logistics hub.
Once fully commissioned in 2022, Saint-Nazaire will become France's first operating commercial offshore wind farm.