The Rostock-based EEW Special Pipe Constructions GmbH has loaded out the last five monopiles for Ørsted's Hornsea Two offshore wind farm.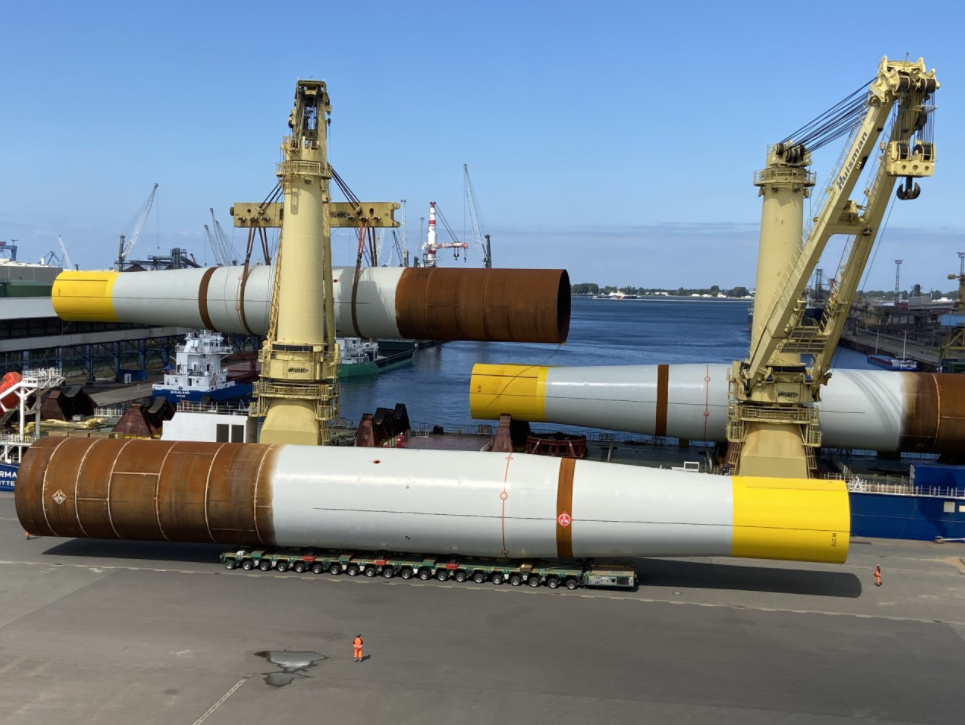 The final five monopiles were loaded out at EEW SPC's quay on 30 July.
In the past eleven months, a total of 165 monopiles was loaded for the project by two self-geared vessels.
The monopiles have been shipped from Rostock to Eemshaven, from where they are then being transported to the installation site off the UK.
The 1,386 MW Hornsea Two offshore wind farm is located approximately 89 kilometres off the coast of Yorkshire.
The construction work at the installation site began in late summer 2019.
When complete in 2022, Hornsea Two will become the world's largest offshore wind farm. It will be able to meet the electricity needs of up to 1.3 million homes per year.