Drilling Resumes at Saint-Brieuc Offshore Wind Farm
Van Oord's Aeolus has resumed drilling work at the Saint-Brieuc wind farm offshore France after the activities were halted once again last week due to the spillage of hydraulic fluid from one of the drills.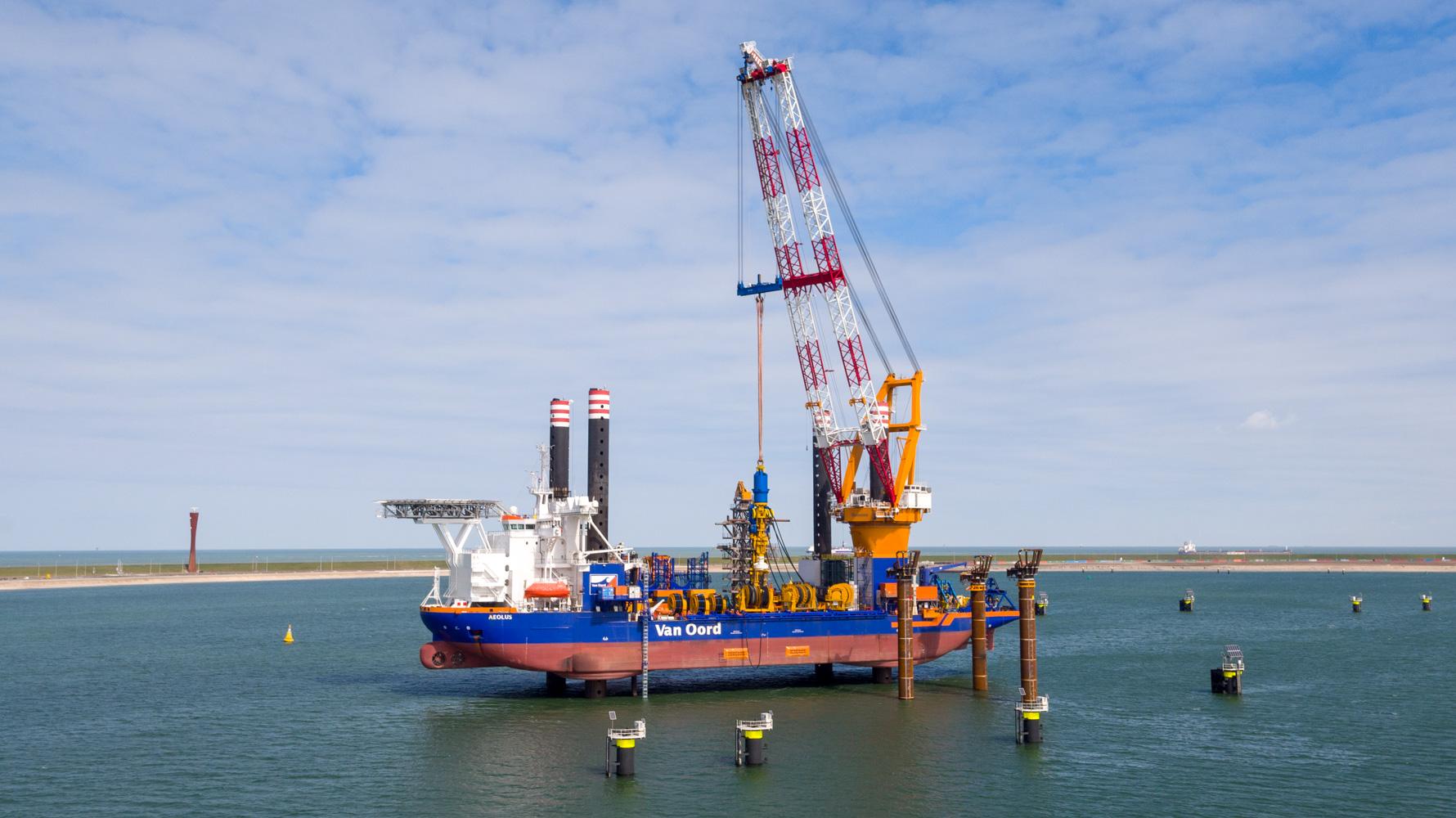 As reported last week, the drilling activities were halted after the drill leaked the hydraulic fluid into the marine environment and onto the vessel's deck.
Ailes Marines, the developer of the 62-turbine project in the Bay of Saint-Brieuc, has since conducted several helicopter overflights of the area and has performed nautical patrols.
These control operations were carried out considering the modeling provided by the Documentation Center for Research and Experimentation on Accidental Water Pollution (CEDRE).
At the end of these aerial missions, the crews observed no presence of iridescence or slicks in the marine environment, the developer said. In addition to the helicopter checks, three surveillance vessels intervened in accordance with the protocol to search for traces of iridescence on the surface, deploy absorbent devices when necessary, and take seawater samples.
After several checks in order to ensure the lack of traces of hydraulic fluid spilling into the marine environment, the Aeolus vessel was authorized to restart the foundation pile drilling at the site.
This is the second time that Aeolus had to be stood down at the project due to the leaks of hydraulic fluids from the drills.
Back in June, the electronic safety system of the jig serving as a guide for the drilling on board Aeolus detected a sudden leak of hydraulic fluid.
This caused a month-long pause in the drilling work as Aeolus had to return to the home port of Vlissingen, the Netherlands, for the inspection and evaluation of the equipment.
Van Oord is in charge of transporting and installing 62 three-legged jacket foundations for the wind turbines and the accompanying pin piles, and the four foundation pin piles for the offshore substation. A total of 190 pin piles will be installed at the 496 MW wind farm.
Ailes Marines, a wholly-owned subsidiary of Spain's Iberdrola, plans to commission the Saint-Brieuc wind farm in 2023.