DolWin6 Cable Installed
DEME has completed the laying of the HVDC cable for the DolWin6 offshore grid connection in the German sector of the North Sea, using its LNG-powered, DP3 vessel Living Stone.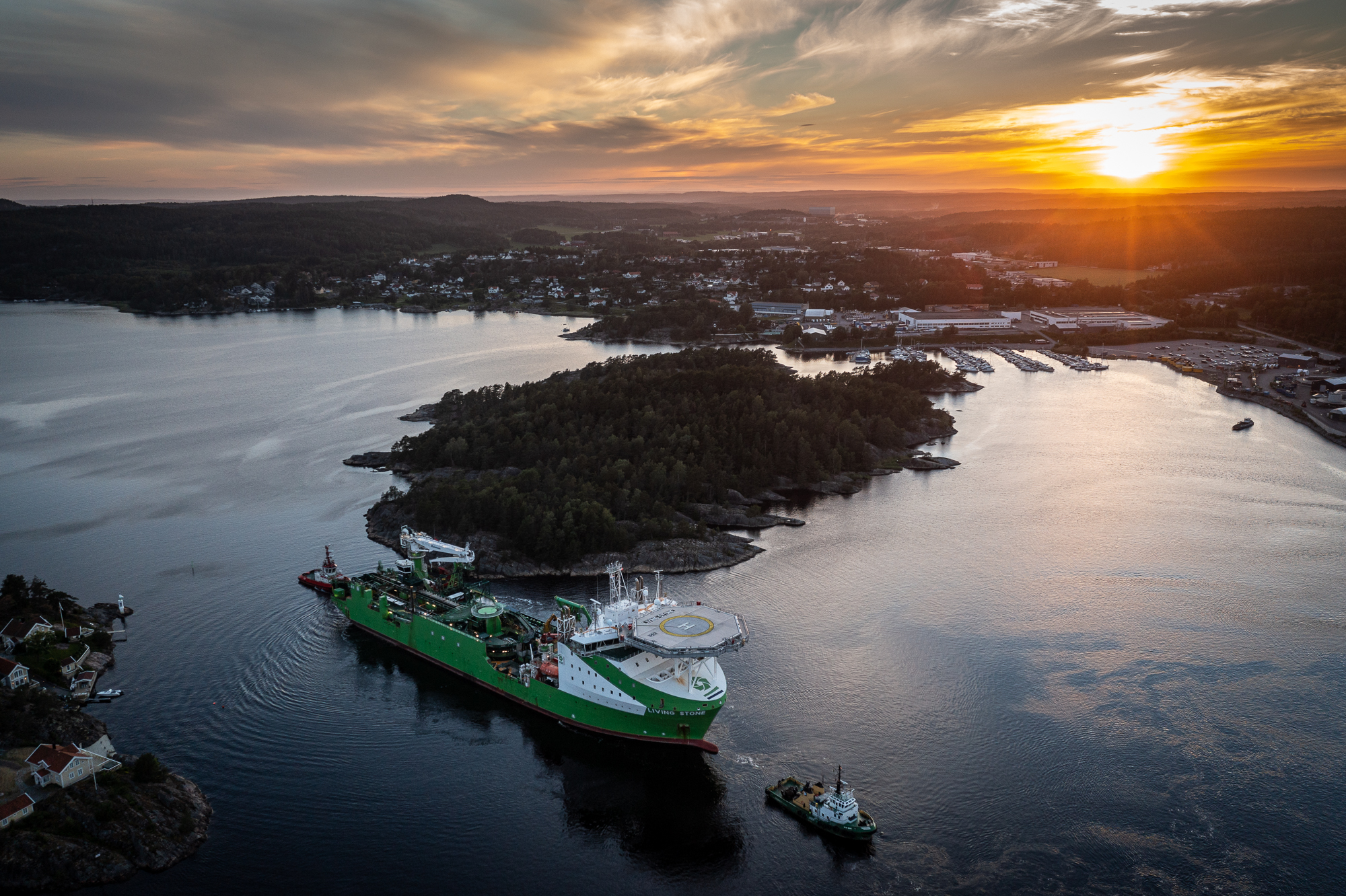 According to the company, this was the first time a cable laying vessel installed cables while running on LNG.
The 900 MW transmission link DolWin6, owned and operated by TenneT, will connect several offshore wind farms, including Gode Wind 3.
The cable runs between the construction site installation area at the lighthouse on Norderney and the location of the future offshore converter platform – DolWin kappa, currently being built in a shipyard in Cárdiz, Spain and will be installed in 2022.
Offshore cable-laying work started in June, after Living Stone picked up the cables from the Nexans manufacturing facility in Halden, Norway, at the beginning of the month.
Having two turntables, the vessel installed bundled HVDC cables, with the HVDC cable pair bundled together with the fibre optic cable on board Living Stone and then laid on the seabed.
The cable-laying work started after an unexploded ordnance removal campaign, where a total of twelve UXOs identified along the sea cable route were removed in May 2021.
According to information published earlier, TenneT expects the overall work on the installation of the 39-kilometre export cable to be completed by mid-September.