US Starts Permitting Process for 2.6+ GW Offshore Wind Farm in Virginia
The US Bureau of Ocean Energy Management (BOEM) is starting another in a series of environmental reviews the authority commenced over the past few months. This time, it is for a wind farm in federal waters off Virginia which could add more than 2.6 GW of offshore wind capacity to the US.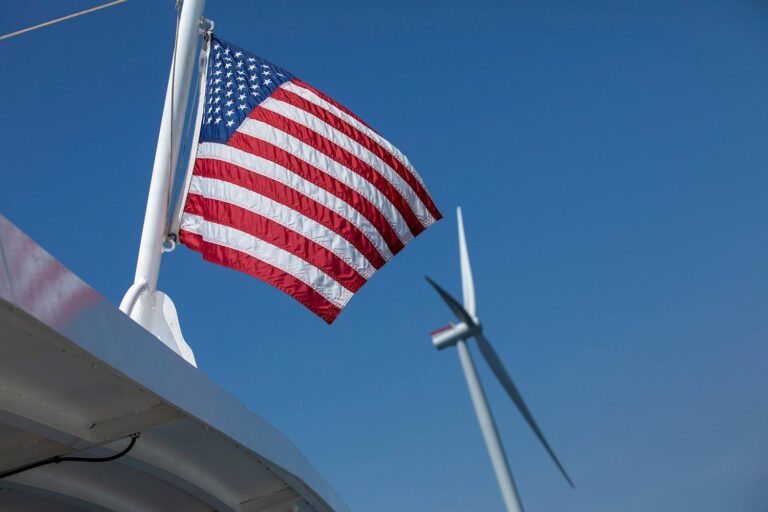 BOEM will issue a Notice of Intent (NOI) to Prepare an Environmental Impact Statement (EIS) for Dominion Energy's Coastal Virginia Offshore Wind project today (2 July), which will open a 30-day public comment period.
Public input will help BOEM determine the important resources and issues, potential impacts to the environment, reasonable alternatives, and mitigation measures to be analysed in the EIS.
The large scale Coastal Virginia Offshore Wind commercial project (CVOW-C), which already has its 12 MW pilot predecessor up and running off Virginia, proposes the construction and operation of up to 205 turbines capable of generating up to 3,000 MW of electricity, according to BOEM's press release from 1 July.
The project proposal also includes three offshore substations with one possible cable landfall location in Virginia Beach.
During development and construction, the CVOW-C project would generate an average of approximately 900 jobs from 2020-2026, with a peak of approximately 1,500 jobs in 2024 and 2025. During operations and maintenance, the offshore wind farm would support about 1,100 long-term jobs.
Furthermore, if approved, the capacity added by the offshore wind farm would help Virginia reach its legislated goal of securing 5.2 GW of offshore energy by 2034.
Dominion Energy submitted the Construction and Operations Plan (COP) for the large scale wind farm, located approximately 43.5 kilometres offshore Virginia, in December 2020 with a plan to start construction in 2024 and have CVOW-C operational in 2026.
This June, BOEM and the US Army Corps of Engineers (USACE) entered into an agreement in support of planning and reviewing renewable energy projects on the Outer Continental Shelf (OCS). The agreement allows USACE to provide BOEM additional scientific and technical resources needed to evaluate offshore wind projects on the OCS.
While the scope of the agreement covers all renewable energy activities in the Atlantic, the initial focus will be on the USACE supporting the review of the Coastal Virginia Offshore Wind Commercial project, as well as the Kitty Hawk project offshore North Carolina.