Virginia's Offshore Wind Turbines Now Generating Power
The Coastal Virginia Offshore Wind (CVOW) pilot project has started generating power, according to social media posts from Ørsted, which developed the project together with Dominion Energy.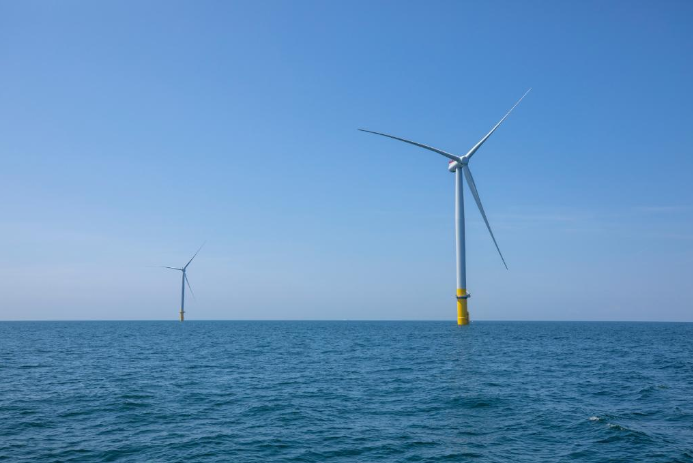 The 12 MW CVOW, located some 43 kilometres off the coast of Virginia Beach, is meant to provide the operational, weather, and environmental experience needed for a 2.6 GW development in the adjacent 112,800-hectare lease site. The large-scale offshore wind farm is expected to be operational by 2026.
CVOW comprises two Siemens Gamesa SWT-6.0-154 units, the first wind turbines standing in U.S. federal waters.
Jan De Nul's jack-up vessel Vole au vent installed the two turbines in the second half of June, after the monopile foundations were installed at the end of May.
The proposed 2.6 GW project off the coast of Virginia, which Dominion Energy plans to develop by 2026, represents the largest offshore wind development in the U.S.
The company filed an application with PJM in 2019 to interconnect more than 220 proposed offshore wind turbines to the transmission grid, and anticipates to submit a Construction and Operations Plan in 2022.
Building on the deployment of the Coastal Virginia Offshore Wind demonstration project, Dominion Energy plans to move forward with the 2.6 GW offshore wind project in three phases, each totaling 880MW.