Neart na Gaoithe's First Shunt Reactor Convoyed to Grid Connection Site
The first of the two shunt reactors for the Neart na Gaoithe (NnG) offshore wind farm has been transported under police escort from Scotland's Port of Leith to the NnG onshore substation site near Innerwick, East Lothian.
The second shunt reactor is due for delivery in the coming days, according to the latest update from the NnG project.
[The article continues below the image.]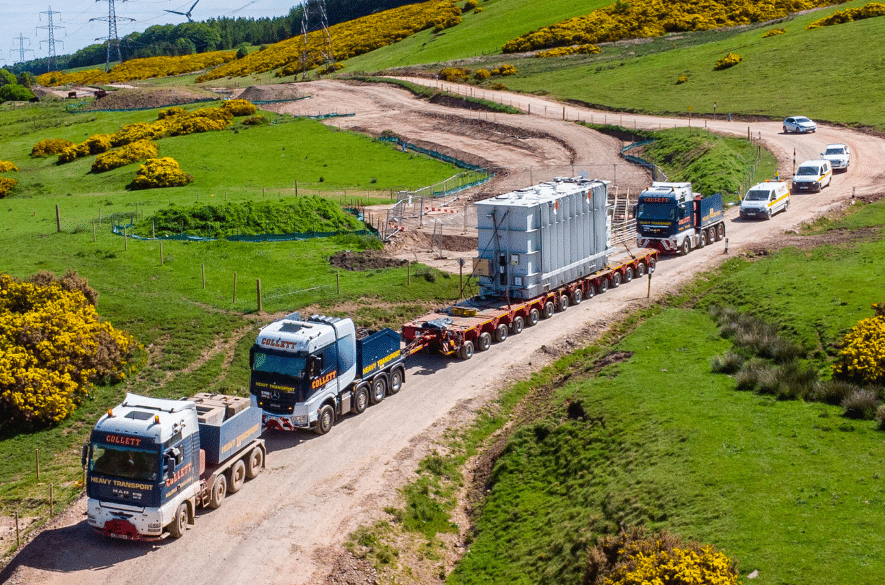 The 160-tonne shunt reactor – which measures 10 metres in length, 3 metres in width, and 5 metres in height – will provide voltage control and compensate for the length of the onshore and offshore cables that will deliver up to 450 MW of electricity from the NnG wind farm to its onshore substation at the existing Crystal Rig onshore wind farm. The construction of the onshore substation is planned to be completed next year.
Neart na Gaoithe, located some 19 kilometres off the Fife coast, will comprise 54 Siemens Gamesa 8 MW turbines and two GE Grid Solutions' offshore substations, along with the onshore substation.
The 450 MW offshore wind farm, developed by EDF Renewables and ESB, entered the offshore construction phase in August 2020 and is expected to be commissioned in 2023.