Taiwan Drafts Plan for Further 5 GW of Offshore Wind
Taiwan's Bureau of Energy (BoE) and Industrial Development Bureau (IDB) have held a meeting on the draft regulation for the 3rd Round of offshore wind auctions, including a new target for 2035.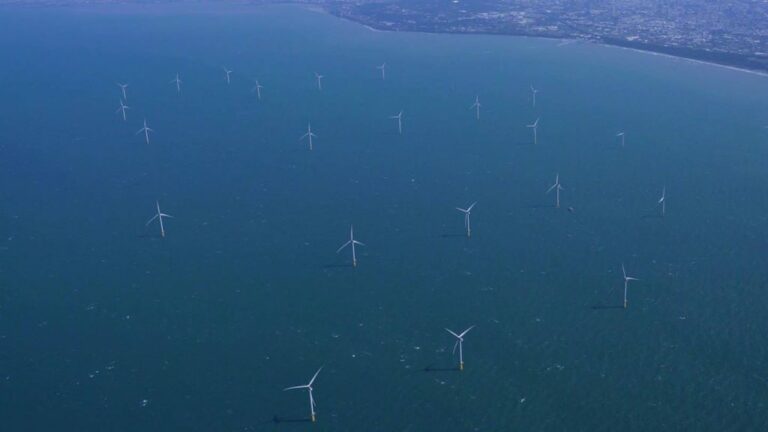 From 2026 until 2035, 1.5 GW of offshore wind capacity would be added each year, instead of previously planned 1 GW. From 2026 to 2031, Taiwan would add a total of 9 GW of offshore wind and further 6 GW from 2032 to 2035.
Auctions for offshore wind farms with commercial operation dates in 2026 / 2027 are planned to be held in 2022, with the first bidding round planned for June 2022.
For offshore wind farms that would start operating in 2028 / 2029, Taiwan would launch bidding in 2023 and for projects that would enter operation in 2030 / 2031 an auction would be held the following year.
Auction timeline for offshore wind farms that would be up and running from 2032 to 2035 would be decided later.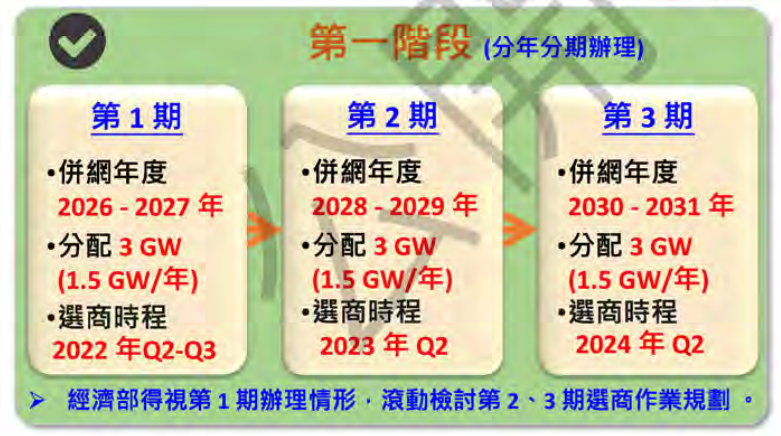 It is worth noting that BoE and IDB (both part of Taiwan's Ministry of Economic Affairs) have highlighted that a project can only be awarded 500 MW per year, plus additional 100 MW of capacity.
The proposed criteria for selection of bids in the first stage include technical aspects (60 per cent), financing (40 per cent), and plan for the supply chain. The second stage refers to the bid price, which cannot be lower than 0 TWD per kilowatt hour.
To qualify for the auction, projects must have agreement to the site (including nine opinion letters), EIA (conditional), and Taipower Grid Feasibility, according to Raoul Kubitschek, Managing Director at Niras, who also shared a list of potential Round 3 offshore wind farms.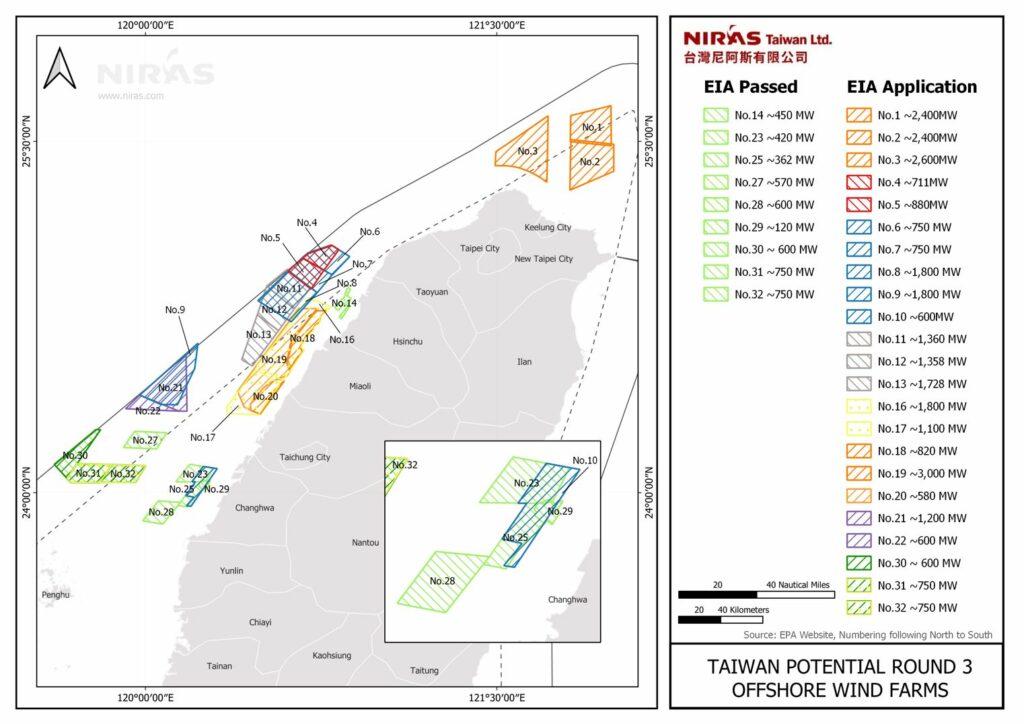 In its first two offshore wind auctions held in April and June 2018, Taiwan selected projects with a combined capacity of 5.5 GW which are scheduled to be completed by 2025.
In June last year, the Ministry of Economic Affairs announced plans to hold three offshore wind auctions for a combined capacity of 5 GW by 2023, with the first auction set for the second quarter of 2021, offering 1 GW capacity in the process.
This was announced under the current plan to add 10 GW between 2026 and 2035, on top of the 5.5 GW already awarded, and to have a total of 15.5 GW of new operating offshore wind capacity by 2035. Should the authorities now put the new draft regulation with the new target into force, Taiwan could have a total of 20.5 GW new capacity installed by 2035.