Kriegers Flak Takes Top Spot Offshore Denmark
The 50th turbine has been installed at Vattenfall's Kriegers Flak offshore wind farm in the Danish sector of the Baltic Sea.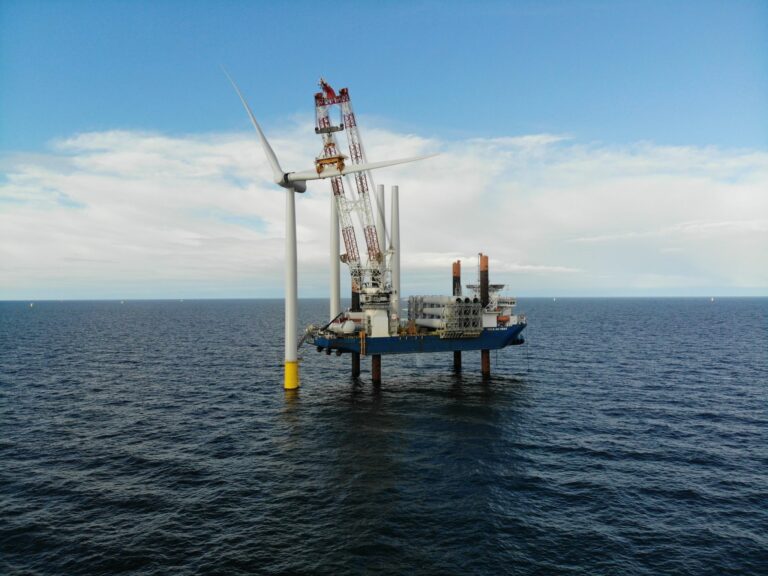 With 50 Siemens Gamesa 8.4 MW units now in place, the project exceeds the installed capacity of the country's biggest offshore wind farm so far, the 407 MW Horns Rev 3, also built by Vattenfall.
Jan De Nul installed the first wind turbine at the Kriegers Flak site in January. At the beginning of April, the company reported that 36 of the total of 72 wind turbines were in place. At the end of the same month, Vattenfall reported that the turbines in place were already generating electricity for Danish households.
The last wind turbine is scheduled to be installed in mid-June and the wind farm will be fully commissioned by the end of 2021, at the latest.
Jan De Nul has deployed its jack-up installation vessel Vole au vent for the work, with the port of Roenne on the Danish island of Bornholm serving as marshalling harbour for the construction of the offshore wind farm.
Once all 72 Siemens Gamesa units are installed, Kriegers Flak will officially become the largest operational offshore wind farm in Denmark. With a capacity of 605 MW, the wind farm will produce enough electricity to meet the annual consumption of over 600,000 Danish households.