36 of the 72 Siemens Gamesa 8.4 MW wind turbines have been installed on the Kriegers Flak wind farm in the Danish Baltic Sea, Jan De Nul reports.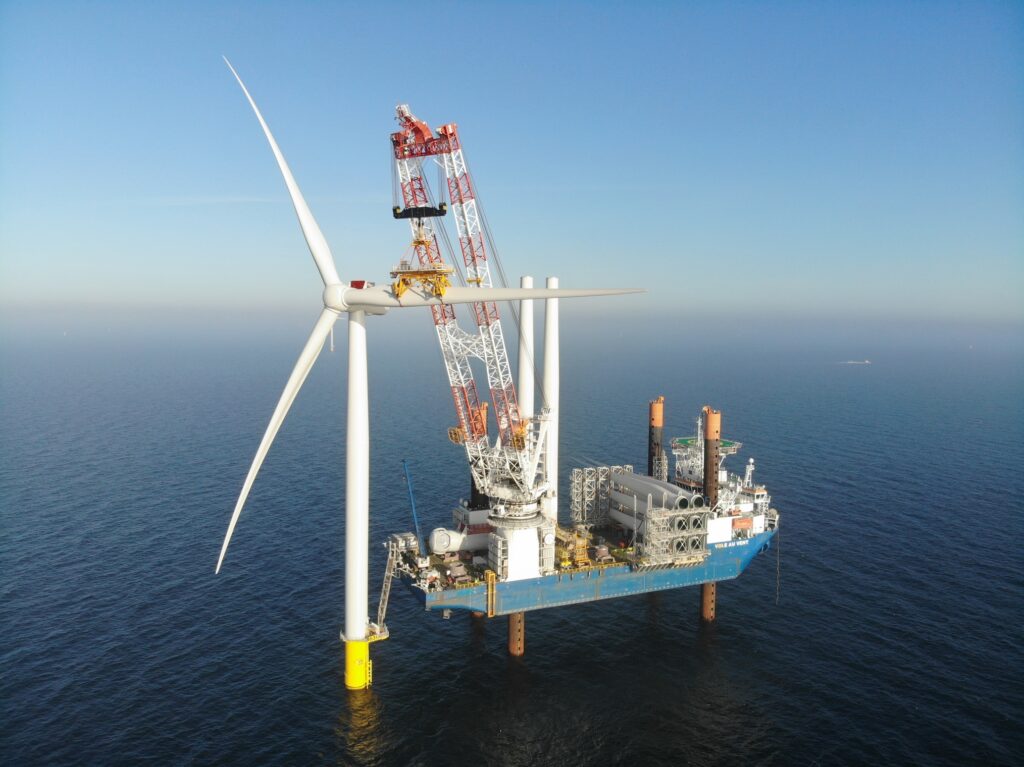 Jan De Nul, Siemens Gamesa and Vattenfall installed the very first wind turbine for the Kriegers Flak offshore wind farm at the end of January.
The last turbine is scheduled to be installed in mid-June, Jan De Nul said.
Once commissioned, the 604.8 MW Kriegers Flak will become the largest in Denmark and will increase the country's offshore wind production by no less than 16 percent.
"We are proud that we can tick off this milestone nicely on schedule. All 72 wind turbines must be installed within a period of 4.5 months," Bert Reynvoet, Project Manager of Jan De Nul Group for the Kriegers Flak offshore wind farm, said.
"Our customer's wishes are paramount and despite the challenging winter weather conditions in the Baltic Sea, COVID-19 and challenging soil conditions for our jack-up installation vessel, we have managed until today to strictly adhere to the installation schedule. Thanks to the commitment, flexibility and professionalism of our co-workers!"
The port of Roenne on the Danish island of Bornholm is serving as marshalling harbour for the construction of Kriegers Flak.
The components of the Siemens Gamesa wind turbines are delivered from Denmark's mainland and assembled in Roenne.
The components are then loaded on board Jan De Nul's jack-up installation vessel Vole au vent in sets of four wind turbines, after which the vessel sails to the offshore installation site off the Danish east coast.
This is not Jan De Nul's first involvement with the project. In 2017 and 2018, the company designed, built, and installed two large gravity-based foundations for the offshore high-voltage substations of this new offshore wind farm.
NOTE: The original article has been amended. Kriegers Flak is located in the Baltic Sea and not in the North Sea as originally stated.