No Offshore Orders for Vestas in 2021, But Ambitious Plans Remain
Danish wind turbine manufacturer Vestas has recorded zero orders in its offshore wind segment in 2021.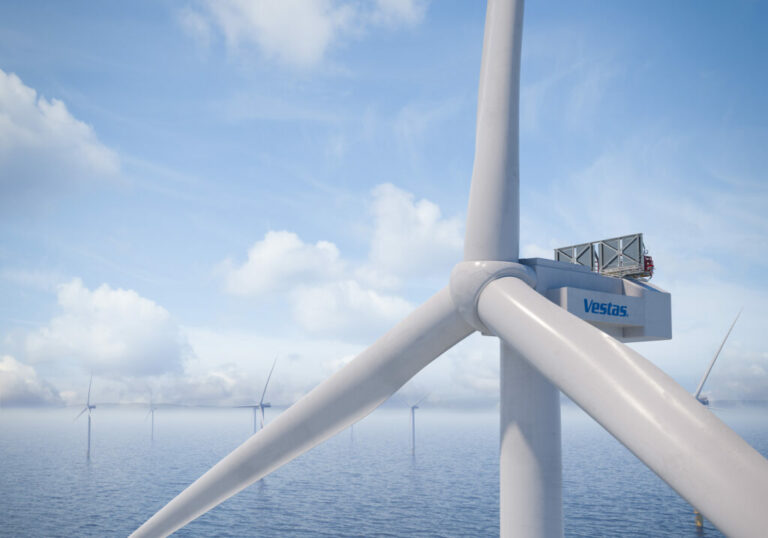 Vestas is in the process of integrating the offshore wind business following the acquisition of MHI Vestas Offshore Wind, a 50-50 joint venture with Mitsubishi Heavy Industries, back in December 2020.
The company will regard and report the offshore business, employing around 3,000 people, as an integrated part of the two segments: Power Solutions, and Service, the Q1 2021 financial report shows.
Despite a slow start to the year, Vestas has reaffirmed plans to become the number one turbine supplier in the offshore segment by 2025.
The turbine manufacturer expects that its flagship model, the V236-15.0 MW, launched earlier this year, will be the main driver behind the company's climb to the top spot in the next five years.
Vestas also said that the new model was launched to support customers in ongoing and upcoming tender activities, suggesting that the company expects to see first orders for the new model placed soon.
So far, the launch has had no effect on the order backlog as there have been no disclosed offshore orders at Vestas so far this calendar year.
Looking ahead, the projections for the offshore market suggest a development in three phases for Vestas' newly acquired offshore segment, the company said in its Q1 2021 financial report.
Based on the order backlog, which stood at 3,635 MW and was valued at EUR 3.9 billion at the end of Q1 2021, Vestas expects to see a couple of years with high activity levels and solid financial performance.
Then, from 2023, the company expects to see a decline in activity towards 2025.
These first two phases will be under the influence of heavy investments both in the organisation, supply chain, and technology, the company said.
By 2025, when a steep increase in annual offshore installations is expected, and Vestas' new platform starts gaining traction in the market,
the company aims to be a leading player in offshore wind power.
Based on these assumptions, Vestas has an ambition to achieve revenue of EUR +3 billion in the offshore segment by 2025, with an EBIT margin on par with the Group's overall margin.