Amprion Opens Bidding for Offshore Grid Hardware
Germany's Amprion Offshore GmbH has started the bidding process for the awarding of converters and cables for DolWin4 and BorWin4 offshore grid connections.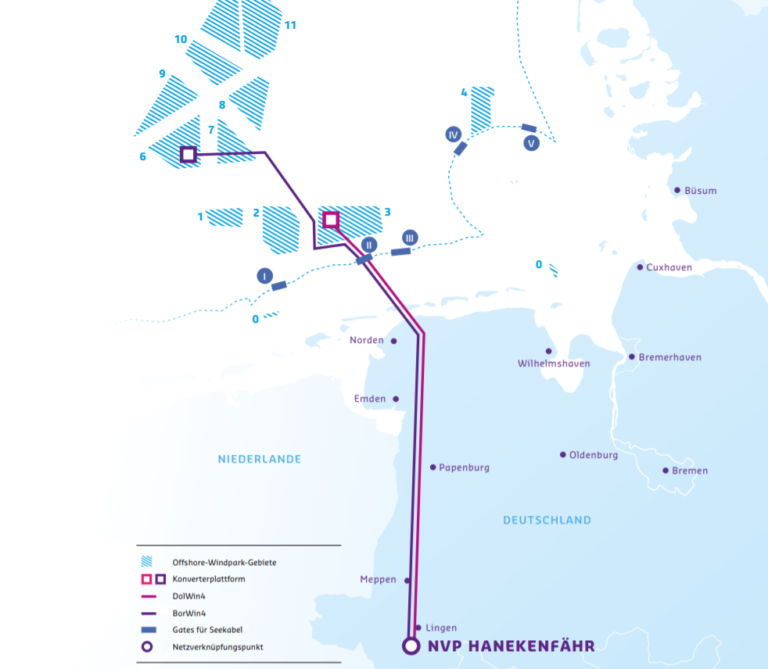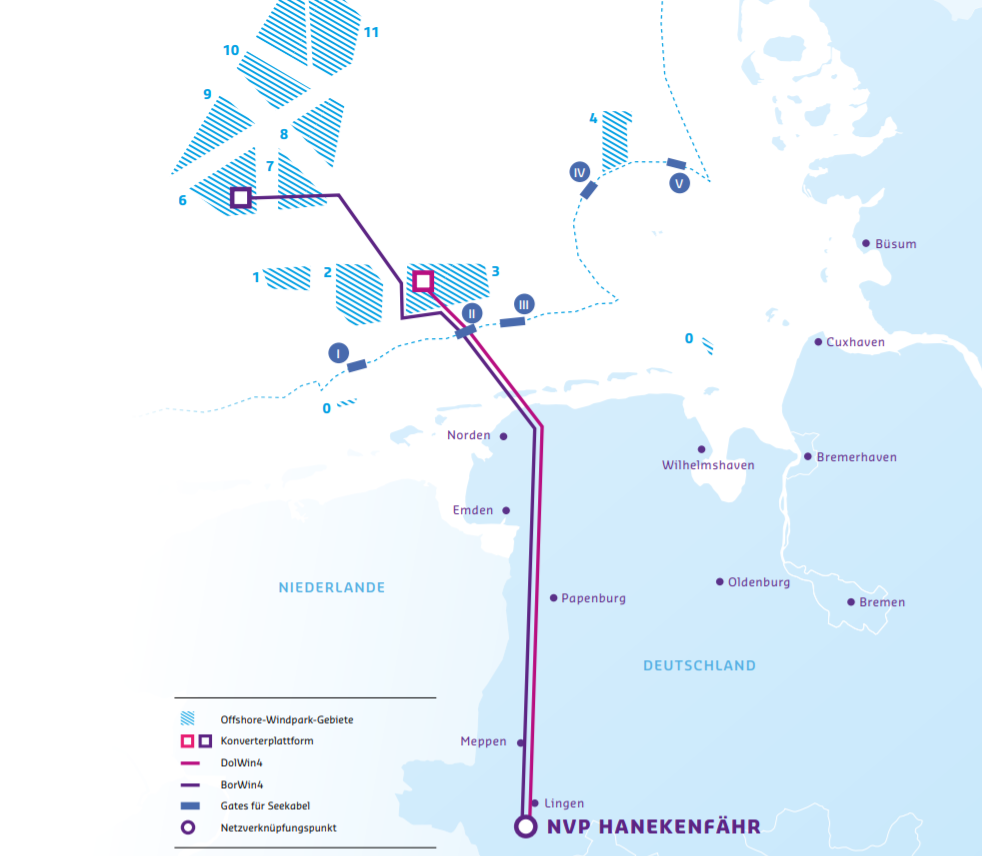 The wholly-owned subsidiary of the Dortmund-based transmission system operator Amprion expects to award the contracts in summer 2022.
The 900 MW DolWin4 and the 900 MW BorWin4 connect North Sea wind farms in areas 3 and 6 with the onshore transmission grid.
For this purpose, around 60 and 125 kilometres of submarine cables and around 155 kilometres of low-loss direct current underground cables will be installed.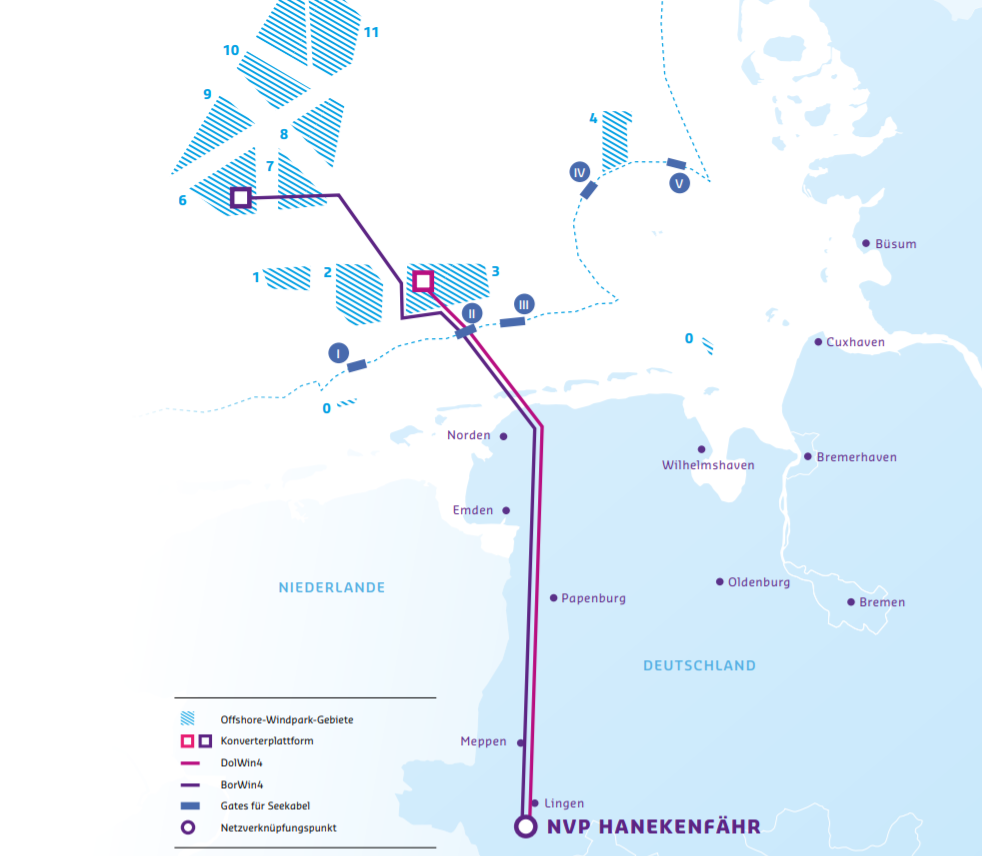 Each project will also feature a converter platform which collects the generated alternating current and convert it into direct current for transport on land.
In the vicinity of the grid connection point Hanekenfähr, another converter will convert the incoming direct current back into alternating current.
Amprion has now started a private bidding process for the awarding of all converter systems including optional maintenance services and cables. This process will take around a year, Amprion said.
Last year, Amprion carried out a Front End Engineering Design together with manufacturers and developed approaches for the technical design of the converter platforms. Because of this, Amprion is now already following a clearly defined and uniform concept for the system design, the company said.
On the basis of this, the project team was now able to comprehensively prepare the tender documents. In addition, the transmission system operator has developed its own pre-design relevant for the public planning procedure and submitted it together with the approval documents for a completeness check. The Federal Maritime and Hydrographic Agency (BSH) is responsible for the approval.
The approach to apply for the first BSH approval before the start of the tendering process is a novelty in the offshore high-voltage direct current (HVDC) market, Amprion said.
"Based on the cooperation with the manufacturers, we were able to identify essential features of the project before the actual tender and develop a standard design that was optimized accordingly. Therefore, we are unlocking potential in time planning and risk minimization of the projects," says Thomas Ammon, head of offshore construction technology, transport & installation at Amprion.
The largely parallel running offshore grid connection systems DolWin4 and BorWin4 are scheduled to go into operation in 2028 and 2029.
Starting at the wind farms located in the North Sea, the cables initially run 60 and 125 kilometres at sea. They cross below the island of Norderney and reach the coast in Hilgenriedersiel. From there, they run for around 155 kilometres as underground cables towards the Hanekenfähr substation in Lingen (Ems), where Amprion will connect them to its transmission network.