Massachusetts to Procure Additional 2.4 GW of Offshore Wind by 2027
Massachusetts will procure an additional 2,400 MW of offshore wind energy by 2027, adding to the U.S. state's previous solicitation that secured 1,600 MW of offshore wind capacity to be installed by 2027.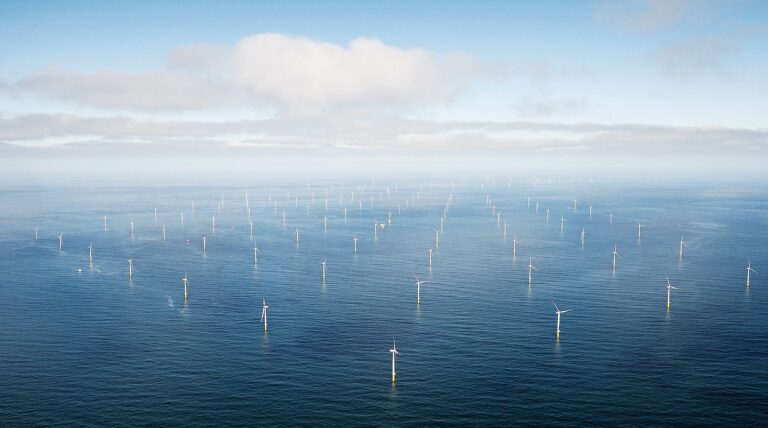 Adding new offshore wind capacity is based on a bipartisan bill signed into law by the state's Governor Charlie Baker on 26 March. The legislation authorises the Commonwealth to procure further 2.4 GW of offshore wind power, bringing the state's total required authorisation to 4 GW by 2027. 
The bill was enacted only a few days before the U.S. announced its national target of 30 GW of offshore wind by 2030.
Massachusetts has already procured 1,600 MW of offshore wind capacity as a result of An Act Relative to Energy Diversity, signed by Governor Baker in 2016.
In November 2020, the state's Department of Public Utilities (DPU) issued an Order approving long-term contracts of the 804 MW Mayflower Wind offshore wind farm with the Commonwealth's Electric Distribution Companies. A month earlier, the 800 MW Vineyard Wind 1 project reached a transmission agreement with ISO New England (ISO-NE) to connect to the New England electric power grid.
Earlier this year, the Massachusetts Department of Energy Resources (DOER) filed the third offshore wind power Request for Proposals (RFP) with the Department of Public Utilities for review and approval. The RFP solicits project proposals of up to 1,600 MW of offshore wind capacity and includes important new provisions related to diversity, inclusion, economic development, and environmental justice.
Along with new offshore wind capacity, the new legislation signed this month also establishes new interim goals for emissions reductions, significantly increases protections for Environmental Justice communities across Massachusetts, authorizes the Administration to implement a new, voluntary energy efficient building code for municipalities.
"Climate change is an urgent challenge that requires action, and this legislation will reduce emissions in Massachusetts for decades to come while also ensuring the Commonwealth remains economically competitive", said Governor Charlie Baker. "We are proud to have worked closely with the Legislature to produce bipartisan legislation that will advance clean energy sources and secure a healthy, livable environment for future generations".
In April 2020, the state's Baker-Polito Administration officially established net zero emissions as the Commonwealth's new legal emissions limit for 2050. Several months later, in December 2020, the Administration released two reports – the Massachusetts 2050 Decarbonization Roadmap Report and an interim 2030 Clean Energy and Climate Plan (CECP) – that detail policies and strategies to equitably and cost-effectively reduce emissions and combat climate change.