Ailes Marines Picks Saint-Brieuc Turbine Tower Assembly Site
France's Fouré Lagadec and the Spanish Haizea Wind are set to assemble the 62 wind turbine towers for the Saint-Brieuc offshore wind project in the port of Brest's new polder.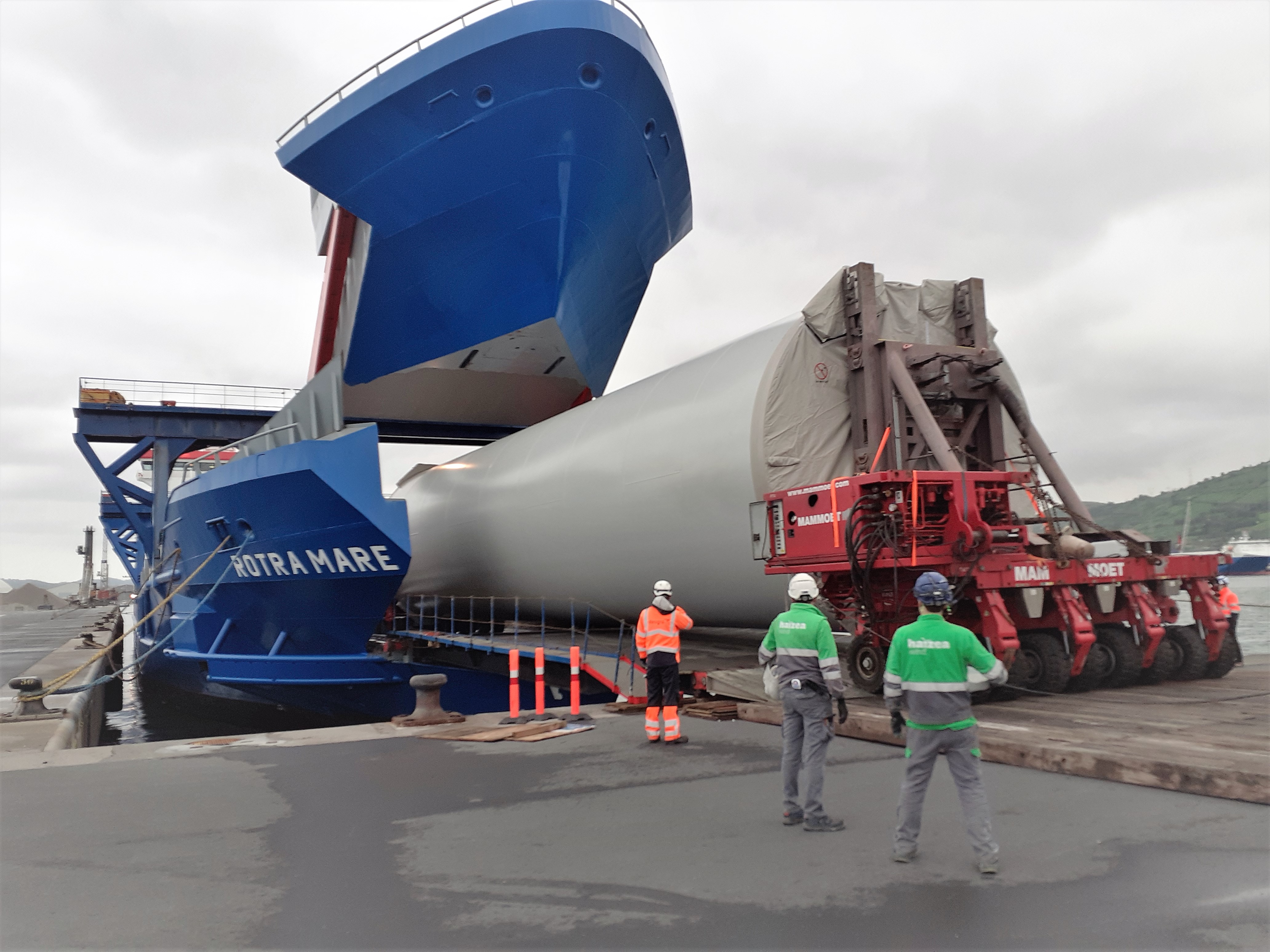 Construction of the new assembly plant is expected to start in early 2022 with commissioning scheduled for the end of the same year.
The assembly of the 62 structures in Brest is part of the industrial plan designed by Siemens Gamesa to supply the Saint-Brieuc project and it includes a tower manufacturing facility at the port of Le Havre.
Running alongside the offshore wind foundation works, this new industrial activity will create at least 35 new industrial jobs at the marine energy terminal.
The recruitment process should start in mid-2022 while assembling the three sections of all 62 wind turbines will take approximately 8 months.
"Thanks to the expertise of our partner Haizea Wind and the commitment of Siemens Gamesa and Ailes Marines, we hope to deliver a major industrial challenge: to prove the feasibility and competitiveness of an offshore wind turbine tower manufacturing industry in France," said Vincent Poulard, Fouré Lagadec's North-West Regional Director.
"The potential of the French and European offshore wind markets gives us hope, but we will need to mobilise all private and public players to make this industrial challenge a success."
The Navantia-Windar consortium is in charge of manufacturing and assembling 62 jacket foundations and the accompanying pin-piles which will support Saint-Brieuc's Siemens Gamesa 8 MW turbines.
Construction of the 496 MW project at the site some 16 km off Brittany is expected to start this year, with full commissioning scheduled for 2023.