Crowley and Esvagt to Bring Service Operation Vessels to USA
US-based Crowley and Denmark's Esvagt plan to establish a joint venture to bolster purpose-built, Jones Act vessel availability in support of the emerging offshore wind energy market in the USA.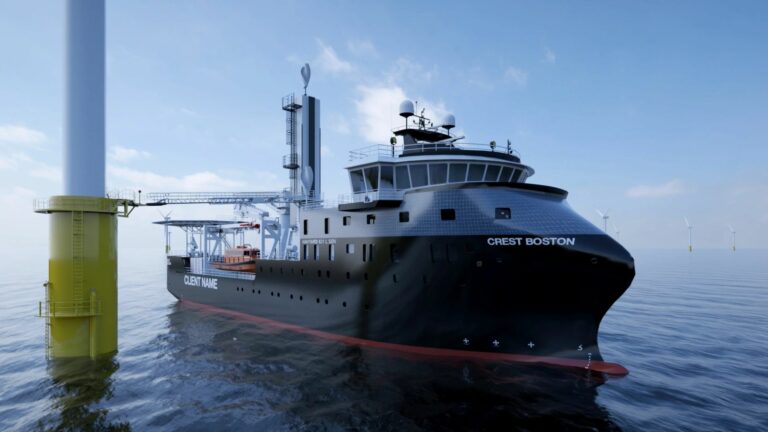 The Jones Act requires all vessels carrying goods between two US points be transported on ships built, owned, and operated by American citizens.
Consistent with the requirements of the Act, Crowley will own and operate the Service Operation Vessels (SOVs), manned by its US mariners, while Crowley and Esvagt will share in the economics of the venture.
Esvagt will provide technical advice on the design, construction, and operation of these vessels based on their past performance with this specific vessel type.
The venture will work to develop a best-in-class design and deliver its first wind-dedicated, US-flagged SOV, Crowley said.
Earlier this year, Crowley formed its New Energy division focused on services supporting the emerging energy sectors in the US and adjacent regions.
"This partnership will marry Crowley's transferable engineering, vessel operations, project management and logistics experience in the U.S. offshore markets to ESVAGT's global SOV design and operations capabilities. This will enable the continued growth of sustainable, greener energy solutions by directly addressing the offshore wind service capacity challenge," said Tom Crowley, Chairman and CEO of Crowley.
"Our organizations share cultures that are based around the core values of safety, integrity, and high performance. We look forward to a long and successful partnership in support of North America's new energy solutions."
Esvagt pioneered the SOV concept in Europe more than a decade ago and is now one of the leading providers of SOV services to the European offshore wind operation and maintenance markets.
"ESVAGT looks forward to further cementing its position as an offshore wind market leader by entering the U.S. offshore wind market with Crowley, a strong partner with an established track record of delivering solutions to its customers," said Esvagt CEO Peter Lytzen.
"ESVAGT's experience in Europe will help deliver a seamless operation in the United States, and we also appreciate the opportunity to invest in the construction of these vessels in compliance with the Jones Act."