Ørsted, Eversource Ink State Pier Upgrade Deal with City of New London
Ørsted and Eversource, through their joint venture, have signed a Host Community Agreement (HCA) with the City of New London in Connecticut, U.S., for the redevelopment of the city port's State Pier to enable it to support offshore wind farm construction.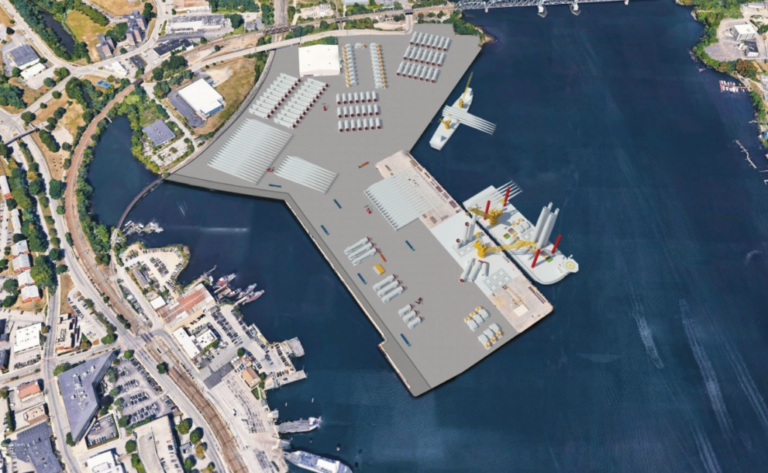 The State Pier is planned to be upgraded to accommodate offshore wind turbine assembly and installation staging, as well as a broader range of cargo businesses.
The agreement guarantees at least USD 5.25 million in payments to the City of New London – USD 750,000 annually for seven years during the construction of the Revolution Wind, South Fork Wind, and Sunrise Wind offshore wind farms. If Eversource and Ørsted win any Connecticut offshore wind procurement during those seven years and their work continues at the port, the annual payment will extend through year ten of the HCA.
If Eversource and Ørsted joint venture win additional offshore wind procurement awards from Connecticut, the agreement increases payments up to USD 1.5 million per year retroactively to year three regardless of the year the award is received.
The HCA builds on an earlier Ørsted and Eversource commitment for the first two years of operations at State Pier.
The agreement with the City of New London follows the USD 157 million public-private Harbor Development Agreement (HDA) between the State of Connecticut, terminal operator Gateway Terminal, and the Ørsted and Eversource joint venture for the redevelopment of the State Pier, signed in early 2020. In August last year, the Connecticut Port Authority applied for a permit from the U.S. Army Corps of Engineers for the proposed work in the Thames River at State Pier.
If the joint venture continues operations at the State Pier beyond the initial terms of the HDA with the State of Connecticut, the HCA with New London provides an option to negotiate additional payments beyond the initial ten years. In 2019, New London also signed a revenue-sharing agreement with the Connecticut Port Authority, which will benefit the city as State Pier sees increased activity.
The Revolution Wind, Sunrise Wind, and South Fork Wind projects have a combined capacity of more than 1.7 GW, including 304 MW coming to Connecticut through Revolution Wind.