Smulders Sends Off First Saint-Nazaire Transition Pieces
Smulders has loaded out and shipped off the first four transition pieces built for the Saint-Nazaire wind farm at its fabrication yard in Hoboken, Belgium.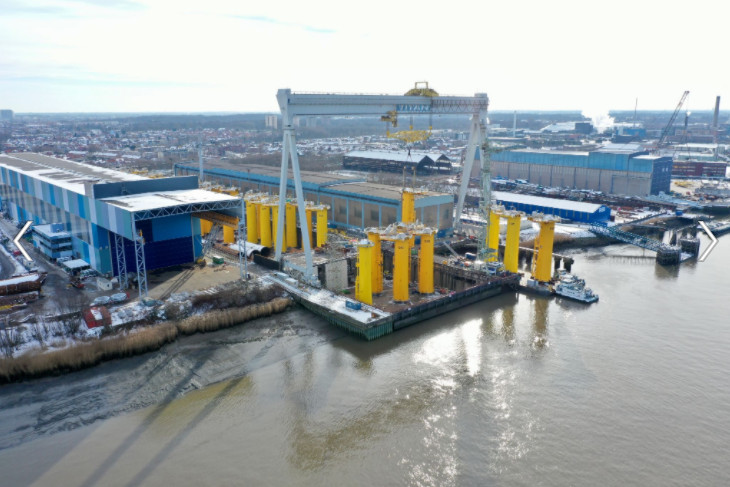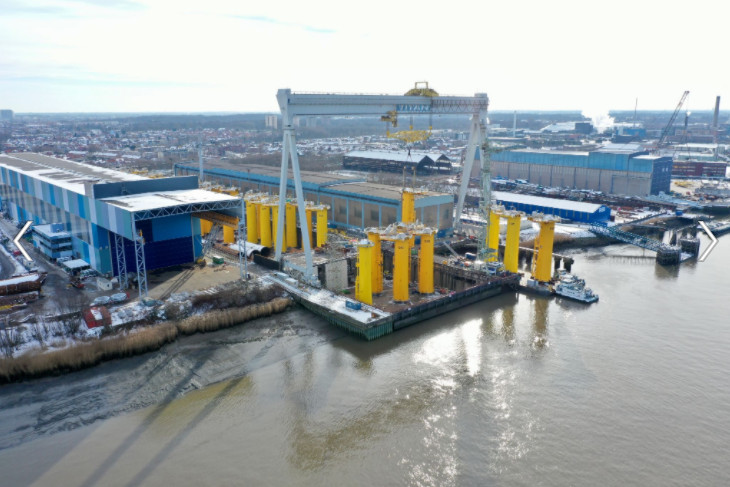 The transition pieces are headed to Maasvlakte at the Port of Rotterdam, the Netherlands, where later this week they will be transferred onto SAL's HLV Svenja, for transport to France.
It will take 19 similar trips in the following months for all of the transition pieces for the project to be delivered to Rotterdam and then to France, Manora Logistics, one of the companies involved in the project, said.
Saint-Nazaire, also known as Parc du Banc de Guérande, will comprise 80 GE Haliade 150-6MW turbines located between 12 and 20 kilometres off the coast of the Guérande peninsula.
The 480 MW project is scheduled to be operational in the summer of 2022 when it will become the first commercial-scale wind farm installed in French waters.
The wind farm is being developed by Eolien Maritime France (EMF), a consortium of EDF Renouvelables, Enbridge, and Canada Pension Plan Investment Board.