Meet VindØ – The World's First Energy Island
The VindØ consortium has revealed its vision of the world's first energy island.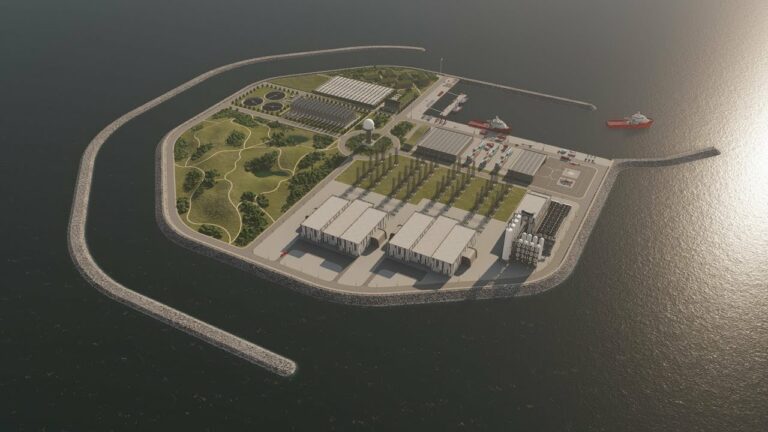 The VindØ consortium comprises two of Denmark's largest pension funds, PensionDanmark and PFA, and Denmark's largest utility company, Andel.
The artificial island, made of submersible concrete boxes, is to be built in the Danish part of the North Sea, around 100 kilometres from land.
The island is to be established by 2030, at the latest, and connect 3 GW of offshore wind.
Over time, the island will connect 10 GW offshore wind and host energy storage and Power-to-X as well as accommodation, O&M facilities, and HVDC converters for transmission and interconnectors.
The consortium is assisted by the green infrastructure investment company, Copenhagen Infrastructure Partners (CIP).
As previously reported, Denmark plans to develop two energy islands, one in the Baltic Sea and one in the North Sea. The energy island in the Baltic Sea would have a capacity of 2 GW by 2030.
Feasibility studies have started to determine if the artificial energy island in the North Sea could be located in an area at least 60 kilometres west of Thorsminde on Denmark's west coast.
The final decision on the location of the energy island and the accompanying wind farms is expected by Spring 2021.
The Danish Energy Agency and Energinet have begun preparations for the detailed studies of the seabed and the impact of the islands and offshore wind turbines on the environment. The studies are expected to be completed in 2024.
Prior to that, the government had issued an offshore wind map identifying the zones where the wind farms which would be connected to the energy islands could be developed.
Animation: Royal HaskoningDHV.