The Houston-based National Oilwell Varco (NOV) has secured contracts to design, and deliver equipment for the GustoMSC™ NG-16000X-SJ offshore wind turbine installation jack-up vessel ordered by Dominion Energy.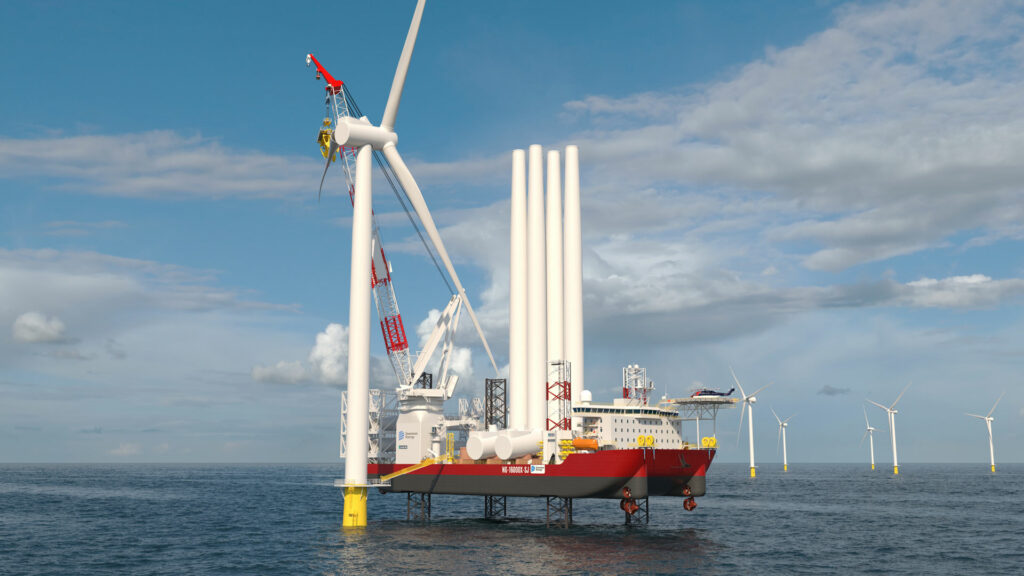 Designed by GustoMSC, a business unit within NOV, this first Jones Act-compliant vessel of its kind is being constructed by Keppel AmFELS at its Brownsville shipyard in Texas.
Seajacks will assist Dominion Energy during construction and operations oversight, the Virginia-based energy company said.
Along with the vessel design, NOV will also supply the vessel's integrated jacking system.
The jack-up's hull will measure 144 metres by 56 metres with a depth of 11.5 metres, making it one of the world's largest jack-up vessels.
The jack-up will accommodate up to 119 people, a 2,200-t main crane, and an 11,500-t carrying capacity.
"At GustoMSC we are immensely proud to partner with Dominion Energy, Seajacks, and Keppel AmFELS as we make a historical step in US offshore wind," said GustoMSC commercial director Jan-Mark Meeuwisse.
"Together we are working hard to develop the first purpose-built wind turbine installation jack-up vessel for use in US waters."
The Jones Act requires all vessels carrying goods between two US points be transported on ships built, owned, and operated by American citizens.
The Dominion vessel will be operational at the end of 2023 and is expected to base out of the Hampton Roads region of Virginia.
Once constructed, the jack-up will be available for charter hire, including by Dominion Energy Virginia, subject to the approval of the Virginia State Corporation Commission, in connection with the installation of its Coastal Virginia Offshore Wind commercial project.
Dominion Energy expects the vessel to operate continuously for several years through contracts with offshore wind projects in the US.
Related news
List of related news articles