Port and Installation Vessel All-In-One Coming to Market
Windthrust Ltd., a subsidiary of National Ports Corporation, has revealed plans for a combined self-propelled floating port and installation vessel for offshore wind turbines, foundations and substations.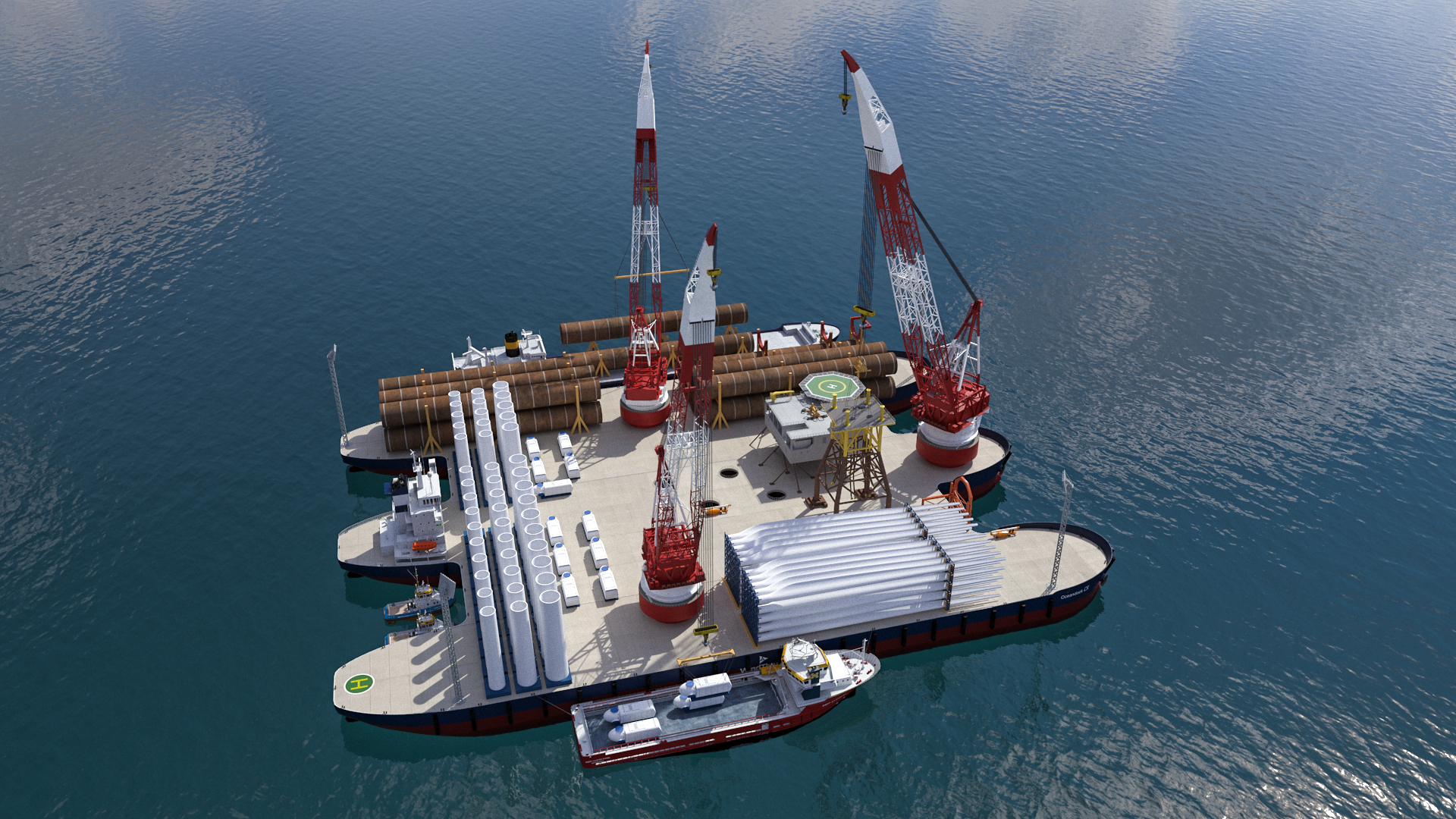 Oceandock LX's 60,000m2 deck space and onboard storage facility allow for the components to be delivered directly to the floating structure and warehoused, according to the company.
The vessel will feature two 2,600 tonne cranes and one 6,000 tonne crane capable of lifting a substation in one single lift.
In addition, the Oceandock LX is expected to have an extra 700,000m3 of underdeck area.
"The next generation of wind turbines will be larger and heavier in order to keep up with the rapid increase in global demand for renewables. This will require far larger vessels that can offer heavier lifting capacity and increased deck space," said Marco Lucido, National Ports' Managing Director.
"Today's installation vessels are not fit for purpose, as they simply do not have the capacity to meet the requirements. Currently, it can take four or more vessels to install the different components of a wind farm. We saw that logistical inefficiency as a major opportunity."